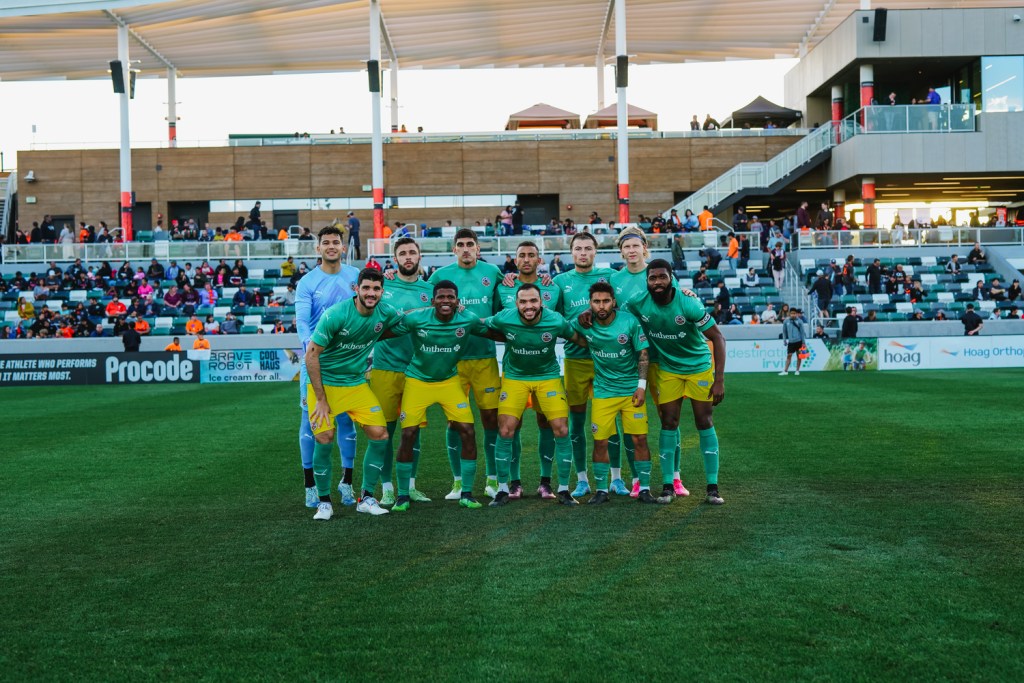 Orange County were on the front foot early forcing a save from Benny Diaz inside of 10 minutes. They found the opening goal in the 22nd minute through Sean Okoli as he snuck his way behind Roots back line. The home side continued to attack and found a second from a free kick when Albi Skendi's header hit the back of the net to make it 2-0 in the 35th. Oakland had one chance late in the half when a Charlie Dennis free kick was headed wide by Tarek Morad as Roots went into the half down two.
Oakland Roots fought back in the second half with early chances from an Edgardo Rtio cross and then a Charlie Dennis strike off the crossbar. The breakthrough came in the 68th minute when Mikael Johnsen on his debut for Roots, slipped in Edgardo Rito for the goal to make it 2-1. Oakland continued to battle and found a late set piece at the top of the box that Óttar Magnús Karlsson stepped up and buried to give Roots the point in stoppage time and complete the two goal comeback.
Roots have one more on the road next Saturday at Las Vegas Lights, before returning home to Laney to host LA Galaxy II on Saturday, May 21st.
Orange County SC vs Oakland Roots SC
USL Championship | May 7, 2022
Venue: Championship Stadium, Irvine, California
Kickoff: 7:00 PM PT
Weather: 78 degrees, clear
SCORELINE:
OC: 2
OAK: 2
SCORING SUMMARY:
OC: 22' Sean Okoli 
OC: 35' Albi Skendi
OAK: 68' Edgardo Rito
OAK: 90'+ Óttar Magnús Karlsson
DISCIPLINE SUMMARY:
OAK: 14' José Hernández (yellow card)
OC: 55' Michael Orozco (yellow card)
OAK: 88' Tarek Morad (yellow card)
OAKLAND ROOTS LINEUP: Benny Diaz, Tarek Morad, Alejandro Fuenmayor, Danny Barbir (Johnny Rodríguez), Juan Azocar (Mikael Tørset Johnsen), Edgardo Rito, Joseph Nane (Memo Diaz), José Hernández, Charlie Dennis, Darek Formella (Jesús Enríquez), Óttar Magnús Karlsson
Unused subs:  Wolfgang Prentice, Paul Blanchette, Emrah Klimenta
Shots: 8 | Shots On Goal: 2 | Corner Kicks: 2 | Fouls: 11 | Offside: 2 |
ORANGE COUNTY SC LINEUP: Rakovsky, Villanueva, Orozco, Richards (Kiernan), Casiple (McCabe), Skendi, Pedersen, Iloski (Osundina), Erick Torres, Okoli (Kuningas), Rocha (Partida)
Unused subs: Shutler, Gorskie
Shots: 8 | Shots On Goal: 3 | Corner Kicks: 5 | Fouls: 15 | Offside: 2 |