 Long before the name 'Oakland' existed, native Ohlone peoples inhabited what we now know as the Bay Area for thousands of years. 'Ohlone' is a loose term used to name the dozens of indigenous groups, with distinct dialects, that have lived and given to this land before European invasion. They knew and understood the natural world with an intimacy unfathomable to society today, and knew how to balance human needs with that of the land and all other inhabitants.
Because of colonizer and settler-introduced diseases, intentional violence against Native populations, and state-sponsored massacres of Native peoples in California, the population of Ohlone peoples in the Bay Area dwindled. Preserving what remains of Native history is paramount when so much has already been destroyed.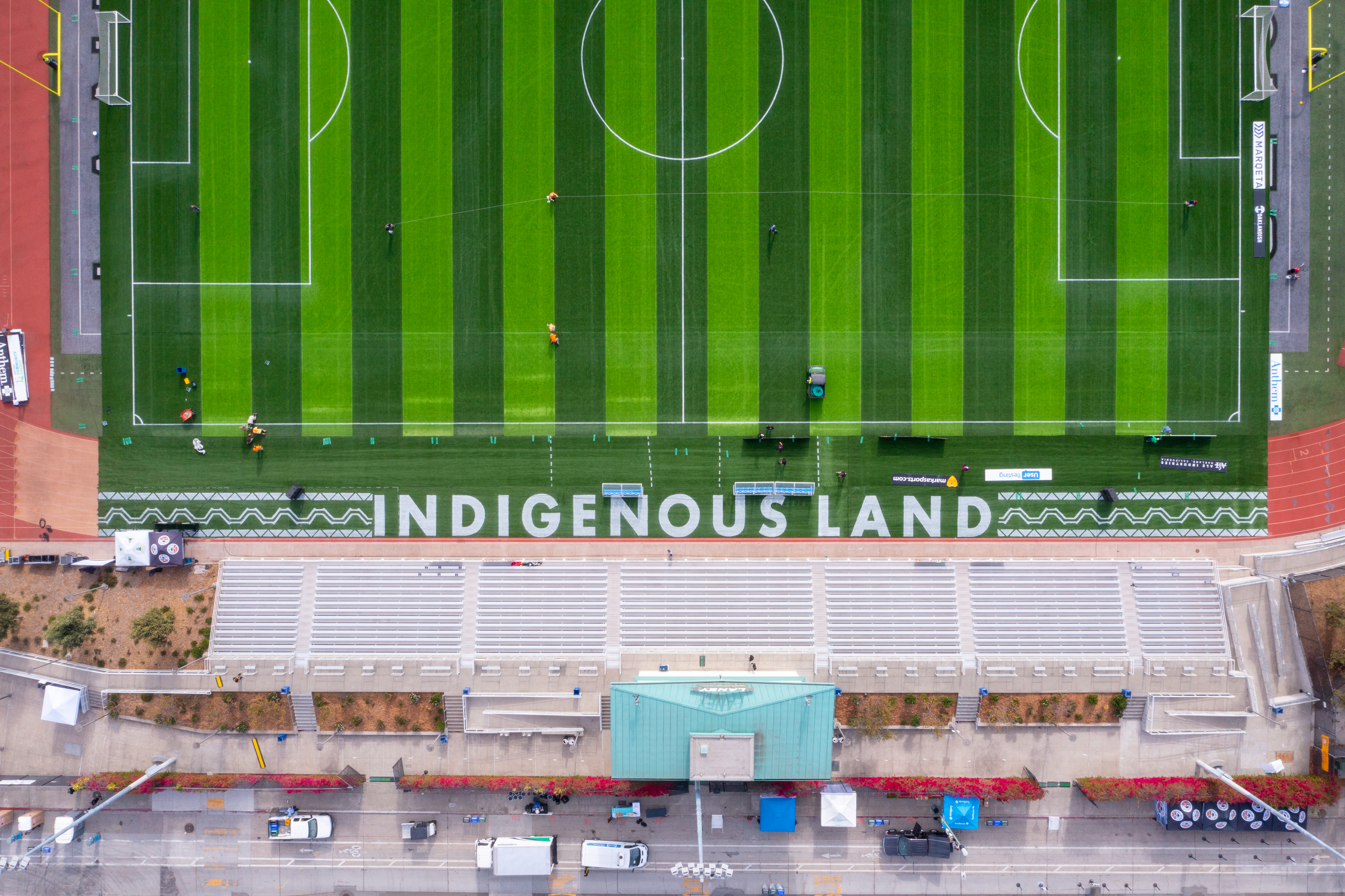 ---
About the land
Oakland Roots recognizes these 'deepest roots'. Before we played our first game at Laney College we invited Corinna Gould, one of the most respected fighters for the preservation of Native American culture, to conduct a special blessing of the field before we stepped upon it. Corrina is the spokesperson for the Confederated Villages of Lisjan/Ohlone, the co-founder of Indian People Organizing for Change (IPOC), hosts the annual Shellmound gathering in Emeryville, and also formed the first Indigenous women's land trust, the Sogorea Te' Land Trust. This moment was the start of a strong relationship between Oakland Roots and the Sogorea Te' Land Trust.
---
Land Acknowledgement
We acknowledge that the land where Oakland Roots works, trains, and plays sits on the unceded ancestral homeland of the Ohlone, more specifically, the Confederated Villages of Lisjan, in the territory of Huichin, encompassing regions throughout the greater East Bay Area.
We recognize that we benefit from living and working on their traditional homeland, and we affirm their sovereign rights as first peoples.
---
To take action to help preserve sacred Ohlone shellmound sites visit https://shellmound.org/