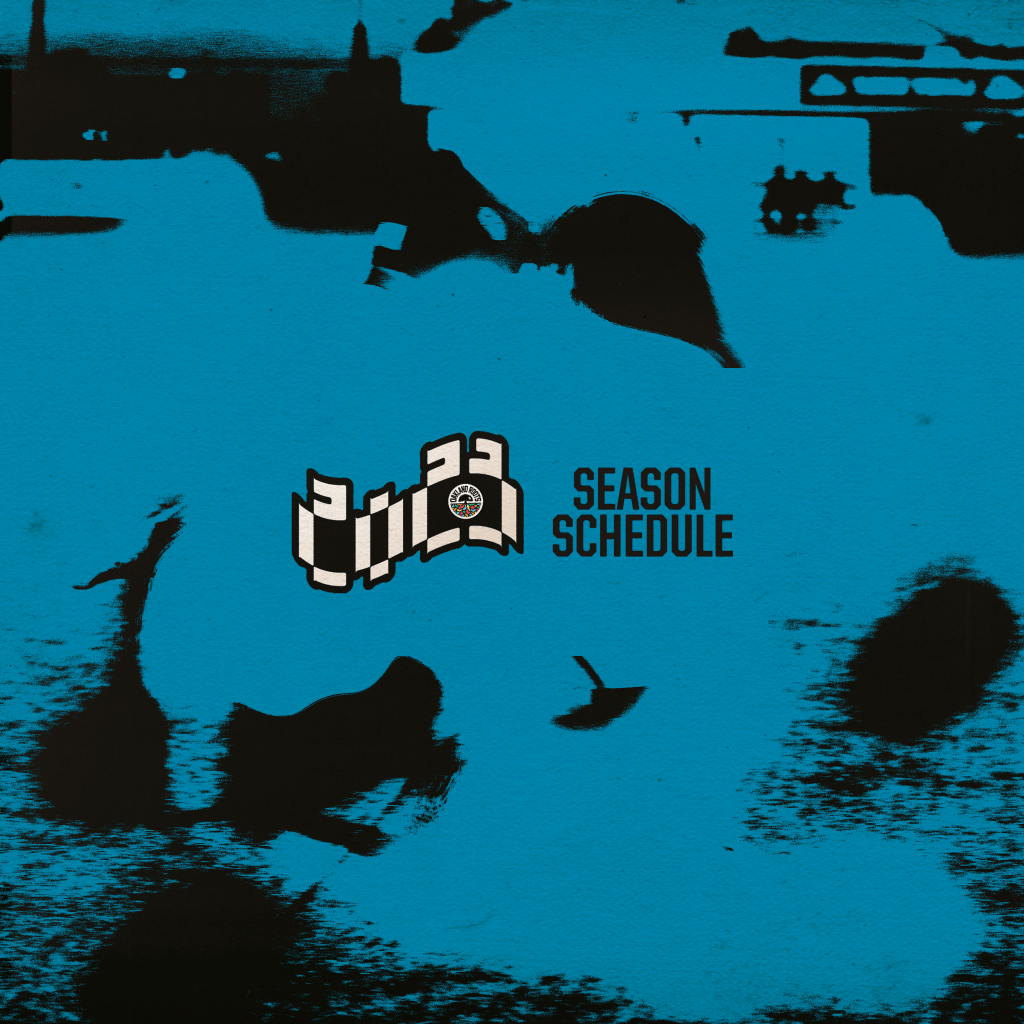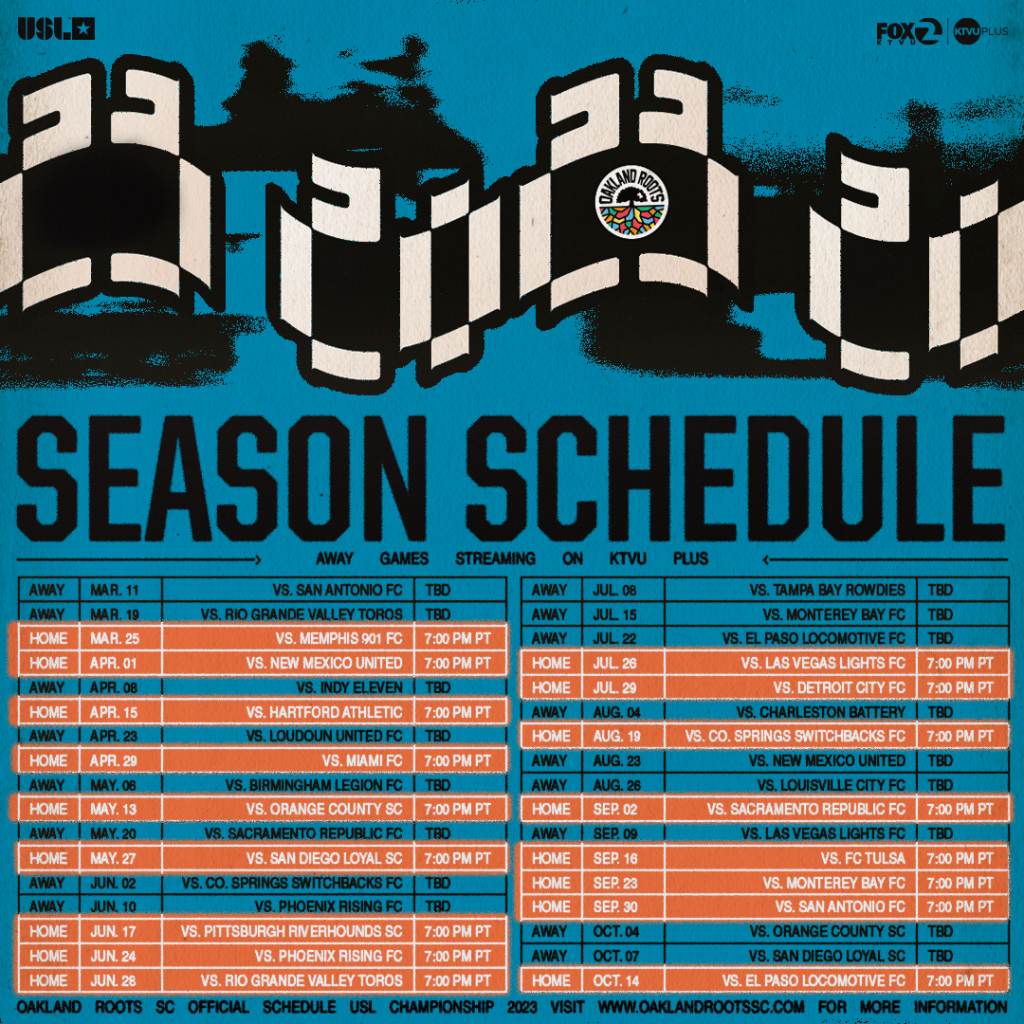 Oakland Roots SC announce the 2023 full season schedule kicking off on March 11th away at the defending Champions, San Antonio FC, as the team looks to build on a second consecutive appearance in the Western Conference Semifinals in 2022.
Oakland Roots' home schedule gets underway with the Home Opener versus Memphis 901 FC on March 25th. The season is then filled with intriguing matchups throughout the Spring, Summer and into the Fall.
"Schedule release day is always special in every league around the world," said Roots Head Coach Noah Delgado. "Circling that first game on the calendar, or that first home game, or those big derby games are always special for fans. It just means we are that much closer to the season getting underway."
Oakland Roots will host NorCal rivals Sacramento Republic FC on Saturday, September 2nd. The other fellow NorCal side, Monterey Bay FC, also comes to Laney in September on the 23rd. Oakland Roots' former NISA rivals Detroit City FC will make their first-ever appearance at Laney on July 29th giving Oakland their first crack against the cross conference side at home. Oakland Roots will also get their first chance at home against former Coach Juan Guerra on his return to Laney on June 24th. Roots' close out their home season schedule on October 14th as they host El Paso Locomotive FC.
Oakland fans will have the opportunity for some local away trips again in 2023 against Sacramento Republic FC and Monterey Bay FC on May 20th and July 15th, respectively.
Limited Single Game tickets will become available soon, however you can guarantee access to every potentially sold out match now by securing a 2023 Membership, Town Pack, or Fam Pack. Group Experiences are also available.
Contact tickets@rootssc.com or call (510) 488-1144 for more information about how Roots can help you plan your next group event.