Oakland, CA – Today Oakland Roots, Oakland Soul, and Project 51O announced that soccer apparel company MEYBA will become the official soccer apparel partner of the club. MEYBA will supply all three teams, as well as coaches and front office staff with training and gameday gear.
"We are excited to partner with a brand like MEYBA, who not only has deep roots in the game, but are bringing a new and fresh energy to soccer apparel," said Roots and Soul CMO Edreece Arghandiwal. "We plan on continuing to be different, and MEYBA gives us the ability to do that on all fronts."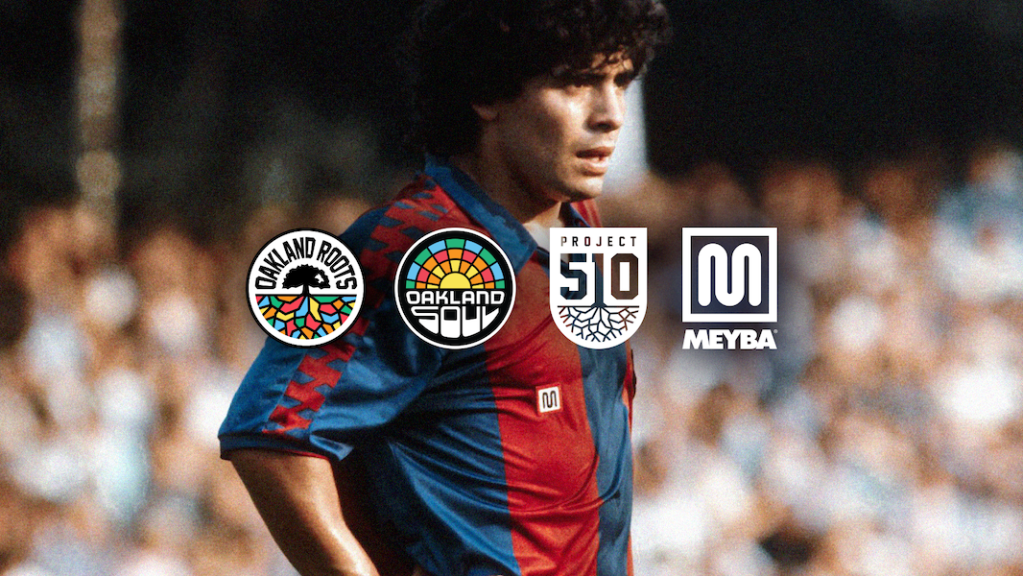 Oakland Roots Sports Club has grown leaps and bounds since the first game at Laney College back in 2019. Since then, the Club has added a development side Project 51O and a women's team Oakland Soul.
"MEYBA are delighted to announce our partnership with Oakland Roots SC," said MEYBA's Creative team of Neal Heard and Jonathan Jones, "MEYBA's crafted return to market approach is based on values, and working with the right clubs who share our ethos and vision, these are truly aligned with Oakland Roots. Based on these shared values, we believe this will be game changing agreement, one that showcases the future of technical apparel partnerships in the football space. Fusing our deep love and understanding of the beautiful game, with design innovation, creative thinking and a confidence gained by many years providing our services to the world's greatest sports clubs and the new clubs making waves in the game."
Our decision to enter into a relationship with MEYBA was not politically motivated. Our current apparel supplier's contract is expiring at year-end and we are moving to a new supplier starting January of 2023. Created in the 1940s, MEYBA is a sports brand from Barcelona. MEYBA's footballing roots are the roots of an Oak tree. If you have heard of F.C Barcelona, Maradona and Cruyff then you know they all played in MEYBA. That's just the start, you can throw in The Dream Team, Atletico Madrid; Guardiola, Koeman, Laudrup, Stoichkov, all who played in MEYBA.
News and updates on a special jersey drop before the Holidays to be released soon. Sign-up for our Newsletter to be the first to know.