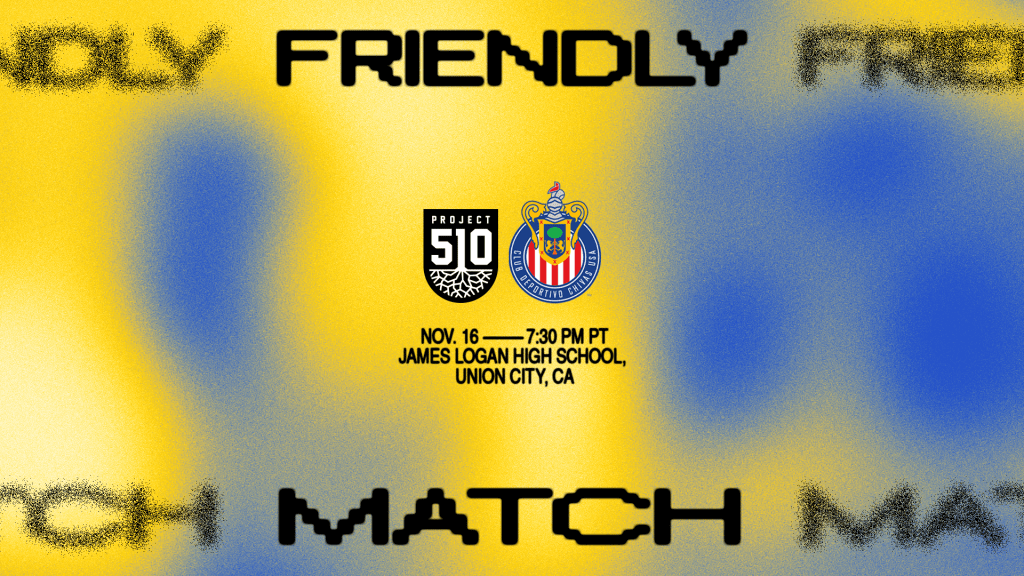 Oakland, CA – Oakland Roots Sports Club reserve side Project 51O is set to take on Chivas de Guadalajara U20's in a friendly on November 16th at James Logan High School in Union City, California.
"We are excited to play the U-20's from a top academy in North America," said Project 51O Head Coach Mikey Hannon. "Whenever any side from Chivas comes to town you know it will be a special atmosphere and environment for our guys to play in. We can't wait for November 16th and hope to see a lot of our fans out there."
The game is open to the public by purchasing a ticket at Ticketon.com or by using the link below.
About Oakland Roots
Oakland Roots Sports Club seeks to harness the magic of Oakland and the power of sport as a force for social good. Whether on the pitch, in the stands, or within the community, Oakland Roots will represent our one-of-a-kind city with passion, pride, and commitment to all things Oakland. Player by player. Supporter by supporter. Resident by resident. One day at a time. One game at a time. This is about Oakland first, always.
Roots Contact
Tommy Hodul, VP of PR and Communications
Tommy@rootssc.com