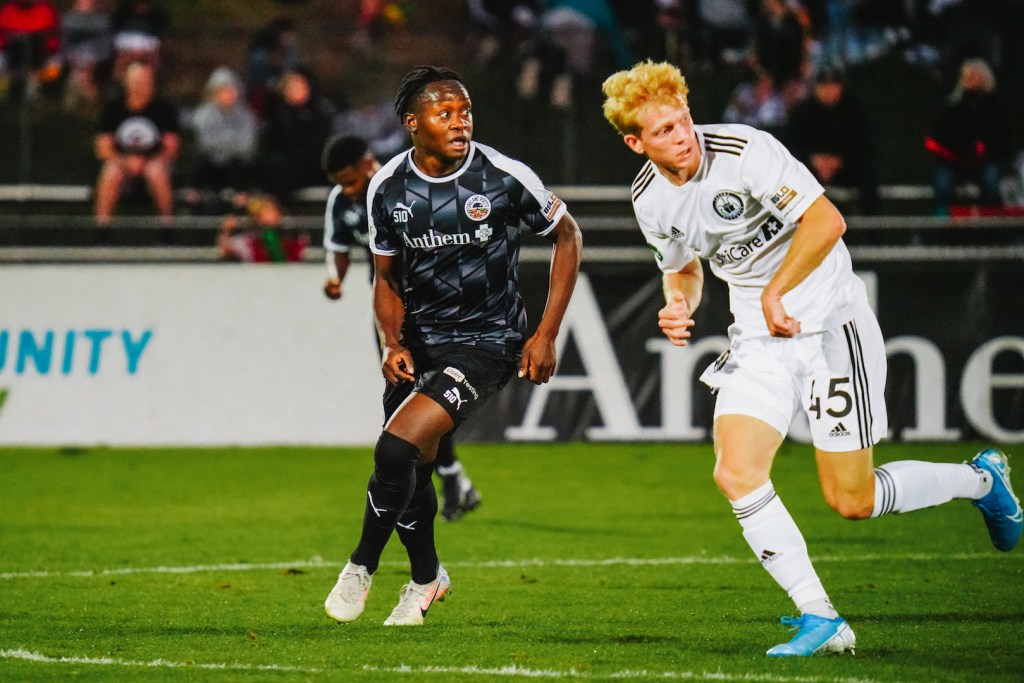 Oakland Roots have completed the transfer of 20-year-old Ariel Mbumba to Columbus Crew 2 of MLS Next Pro. The Bay Area native was part of Oakland Roots as a training player since practice one in 2019 in NISA. Mbumba is the last Oakland Roots player remaining with the team from the 2019 squad while remaining a part of Oakland Roots throughout the last four seasons.
"Ariel was a young player we saw a lot of potential in here locally," said Technical Director Jordan Ferrell. "One of the goals of the Club is to help nurture and bring young, local, high-potential talent into our professional environment. Ariel is an example of a young player taking advantage of the opportunity to grow exponentially with our first team, leading to this new challenge for himself with Columbus."
Mbumba made his debut with Oakland Roots on October 13, 2019 when he came on as a sub in a friendly against Zacapatec of the Mexican second division. Following his work in training in 2019 Mbumba was fully signed to the squad ahead of the 2020 Spring NISA season where he would appear in all nine games Roots played that year through the Pandemic shortened season. That included a start in Oakland Roots first ever appearance in a final where they fell in the NISA Fall Championship 2-1.
The San Jose raised Mbumba would return to the squad as the club moved from NISA into the USL Championship in 2021. In USL, Mbumba would help lead the team to the playoffs by contributing four goals good for second on the team while making 28 regular season appearances. In total he would appear for the club 38 times across NISA, USL and USL Playoffs. His most memorable goal would come against rival Sacramento Republic when he scored a rocket in Sacramento in a match that would end 3-3.
Forever one of us, thanks for everything Ariel!