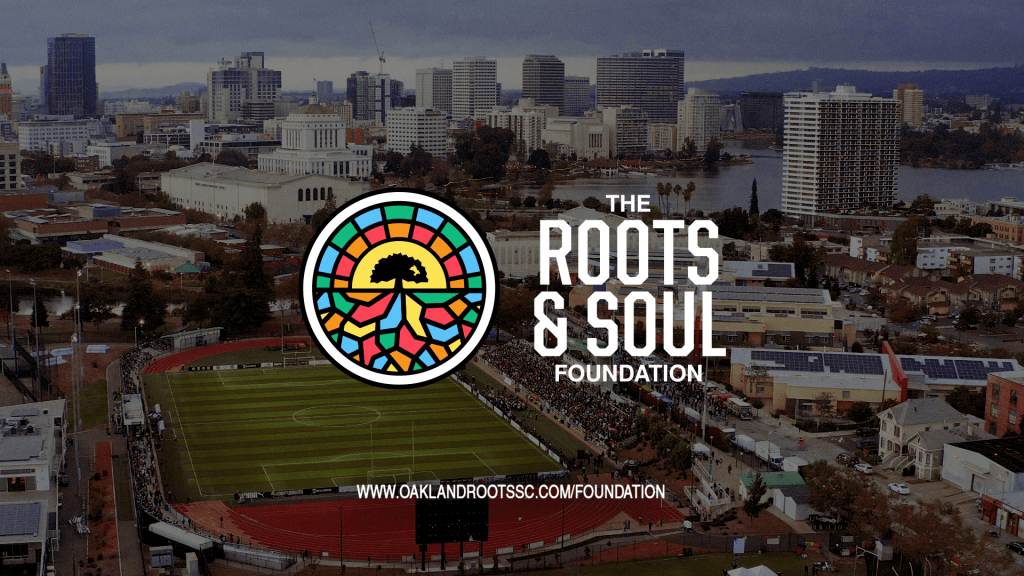 Oakland, CA – Oakland Roots SC and Oakland Soul SC announced the launch of 'The Roots and Soul Foundation' – a charitable organization with the mission to support causes at the intersections of race and gender justice and sports in Oakland.
The launch of the Foundation represents the evolution of the Oakland Roots Justice Fund, which was created by the club in 2020 as a fund within the East Bay Community Foundation. As the club's roots have grown deeper, the organization is taking the next step to create a new, independent charitable foundation as it will help us unlock more resources.
The mission is the same; to challenge inequities in sport and society with a focus on race and gender justice.
Oakland Roots and Oakland Soul were founded with a Purpose; 'to harness the magic of Oakland and the power of sport as a force for social good'. This means being intentional about every aspect of how we run our business, including working alongside the Oakland Roots and Soul Foundation to advance our shared vision of a happier, healthier and more equitable Oakland.
The Oakland Roots and Soul Foundation is a registered 501c(3) non-profit organization in the USA.