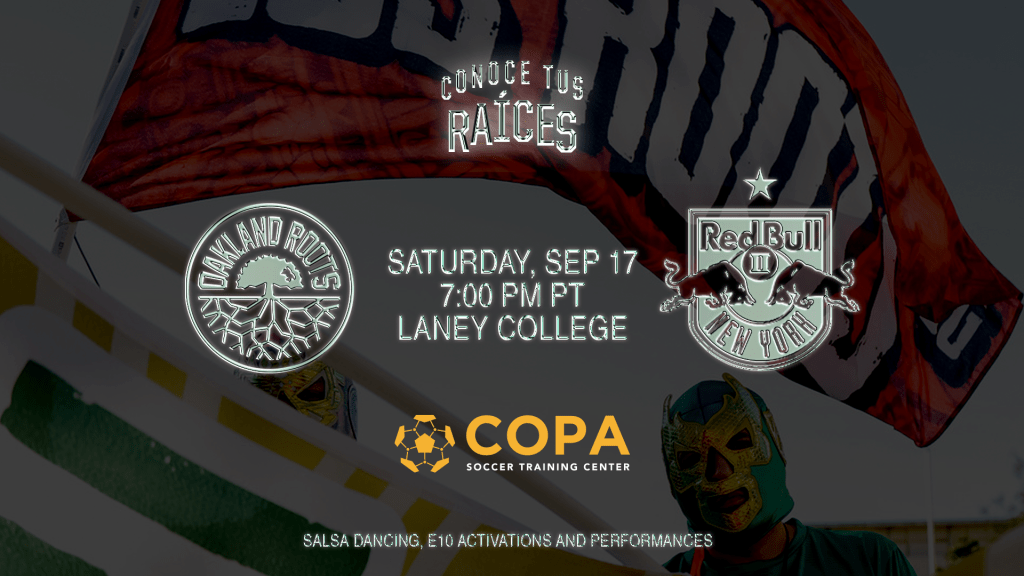 On Saturday, September 17th with a 7:00 PM PT kickoff, Oakland Roots will host 'Conoce Tus Raíces' Night. Join us as we celebrate our Roots with special performances and activities throughout the evening. The theme for 'Conoce Tus Raíces' was born from our core value 'Know Your Roots,' which in Spanish translates to 'Conoce Tus Raíces' – celebrating our roots and heritage. 
Festivities Include:
Salsa dance performance by our friends from SJSU Mambo
E10 Function will have a live performance by Gambizi & Dos Four estilo cumbia, salsa, merengue, and reggaeton.
And more
Get to the game early. Gates open to Members at 5:30 PM PT, and 6:00 PM PT to all ticket holders.
Field Level Seating is already sold out, and a maximum capacity crowd is expected. Limited availability ticket pricing will be implemented soon, secure your tickets now to guarantee your access at the lowest price. Nos vemos pronto!