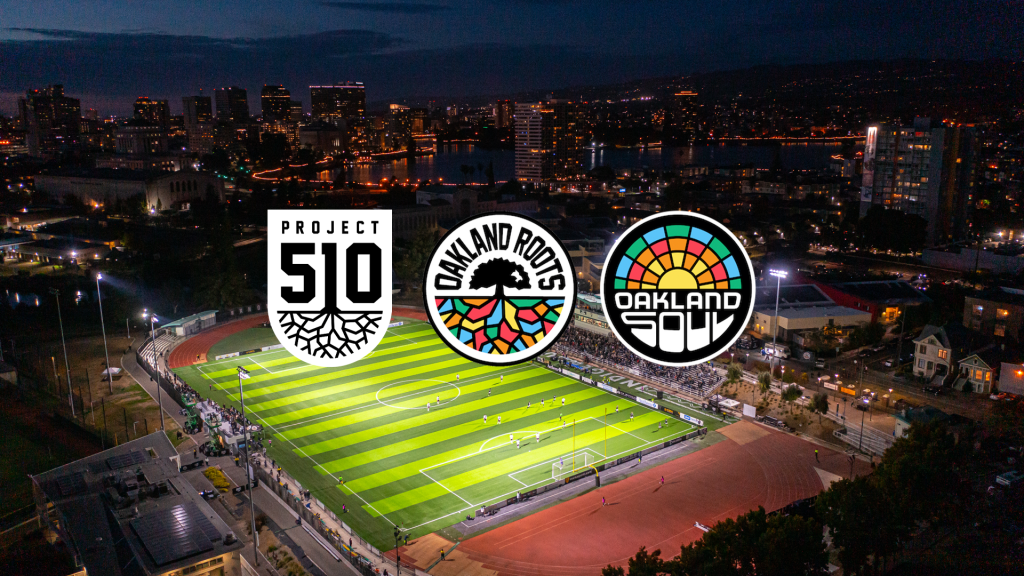 Oakland Roots SC and Oakland Soul SC today announced plans to explore developing a stadium for their men's professional soccer team and their women's team, who will begin play in 2023. The promotion of the men's team to a higher division league, USL Championship, and the addition of a women's team, as well as the growth of the Club's community and fans, means the Club is outgrowing Laney College Stadium.
"The challenge of finding facilities that meet the standards for top-level pro sports in Oakland are well-known, but it's a challenge we're happy to embrace," said Roots and Soul President Lindsay Barenz. "We've been working hard to explore all options, both short and long term, to create a permanent home for pro soccer in The Town that reflects our commitment to the community."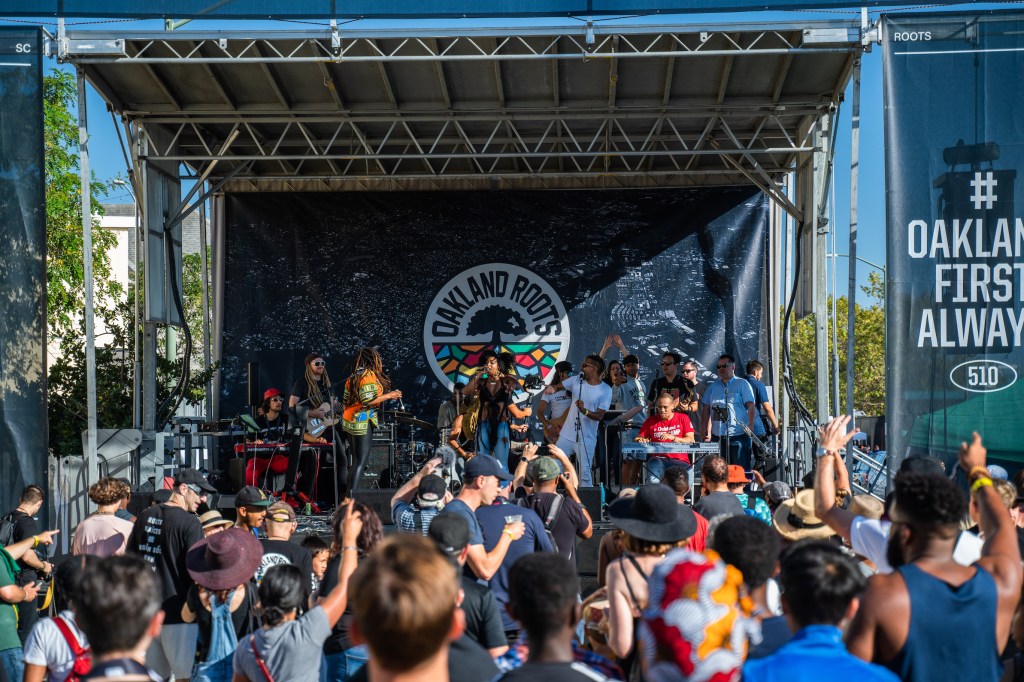 The club is seeking to find a site for an 'interim stadium' where Oakland Roots, Oakland Soul, and Project 51O – the club's development program for local talent – can play for the next several years until a permanent home can be constructed. The club is exploring multiple sites that could accommodate a privately-financed, modular stadium capable of holding up to 10,000 fans.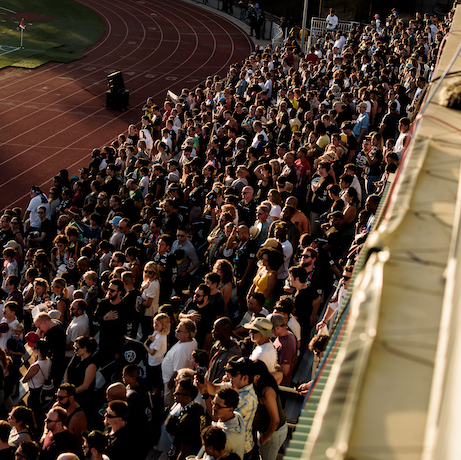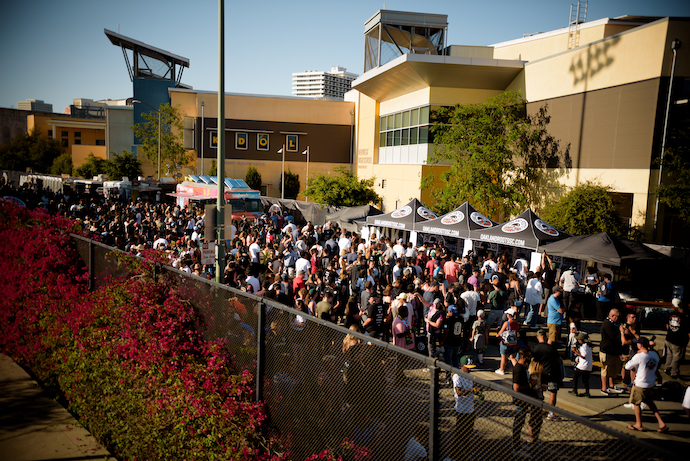 Laney College has been the home of Oakland Roots since the club's debut in 2019 and has been central to its growth into one of the fastest-growing brands in American sports. The support of the faculty, staff, Athletics Department at Laney College, and the entire Peralta Community College District has helped Roots develop a passionate supporter culture and unique gameday experience that is truly representative of Oakland. While the club explores possibilities for an interim and permanent home, Oakland Roots will continue to play at Laney College.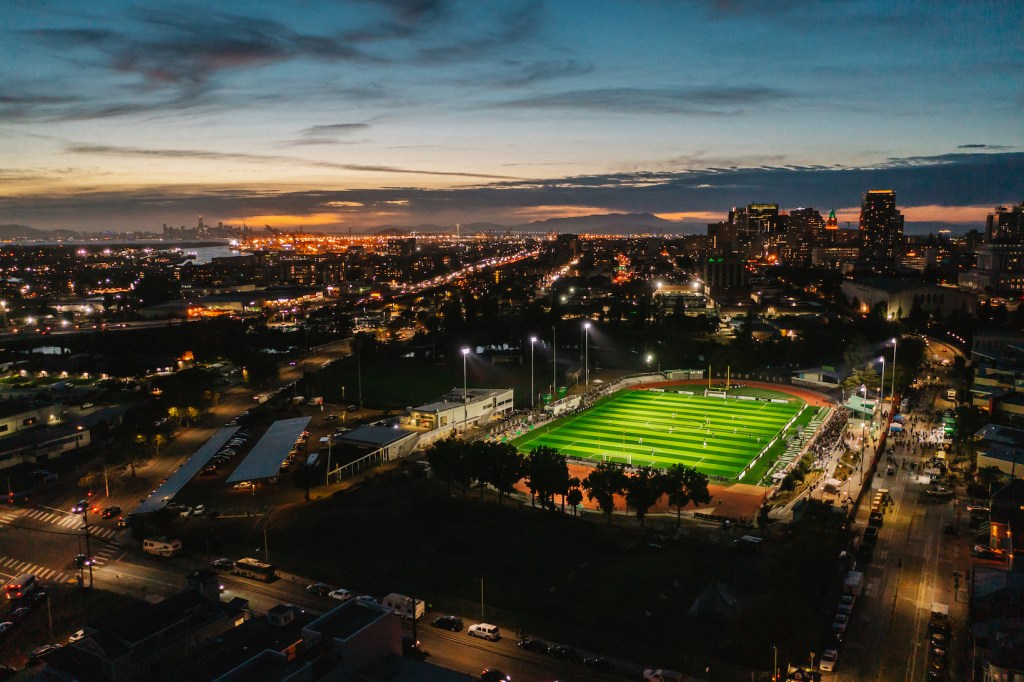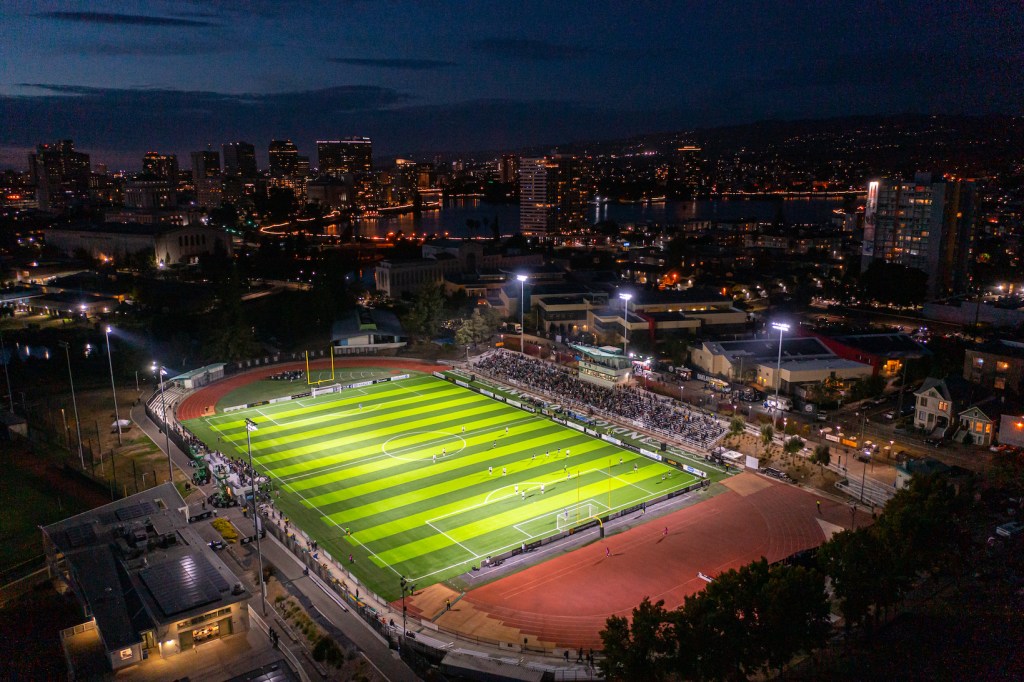 "Oakland Roots have been great for all sports in The Town, showing what this city is all about," said Laney Athletic Director and Head Football Coach John Beam. "It has been a pleasure helping this team reach the levels they have on the field and in the community. We look forward to our continued work together. 2 Claps, Ready Ready!"
Oakland Roots is the first, Purpose-driven sports team in the United States. The club's Purpose is to harness the magic of Oakland and the power of sports as a force for social good, and this commitment has been at the heart of the organization's rise from the third division National Independent Soccer Association (NISA) to the USL Championship (USL-C), the largest pro soccer league in the United States, in just a few short years. The Roots have generated international acclaim for their commitment to racial and gender justice which has attracted support from proud representatives of Oakland like NFL legend Marshawn Lynch and many others.
"This is great news," said My Yute Soccer Cofounder, Steve Sparkes. "I've been waiting 30+ years for a soccer stadium in Oakland. It's been way too long and Roots are getting it done. It's great not only for all of us in the soccer community who support youth to play the sport, but it's also great for the wider Oakland community. Families, fans, and our soon to be Oakland Soul team members will enjoy an authentic soccer facility. We're very excited here at My Yute Soccer. Roots putting down roots!"
Oakland Roots are the first and only club in the United States to join the global Common Goal movement, pledging 1% of player and staff salaries to social impact projects like the groundbreaking 'Switch the Pitch' anti-racism project launched this year and 'Play Proud', a collaboration with teams across the USA, Canada, and Mexico to build safe soccer spaces for the LGBTQ community. The club has invested in supporting free-to-play soccer programs within Oakland through its support of 'Purpose Partners' like Soccer Without Borders, America SCORES, My Yute Soccer, Street Soccer USA, and Oakland Genesis. Oakland Roots places a strong focus on the use of sport in promoting mental health for youth, by training local soccer coaches and being one of very few teams to employ a Mental Health Performance Coach to support the team's players on and off the field. The team also created the Oakland Roots Justice Fund to support causes at the intersection of race and gender justice, supporting local Oakland non-profits like Black Liberation Walking Tour, Young Women Freedom Center, Radical Monarchs, Chapter 510, Huey P. Newton Foundation, Ella Baker Center, West Oakland Environmental Indicators Project, and many more.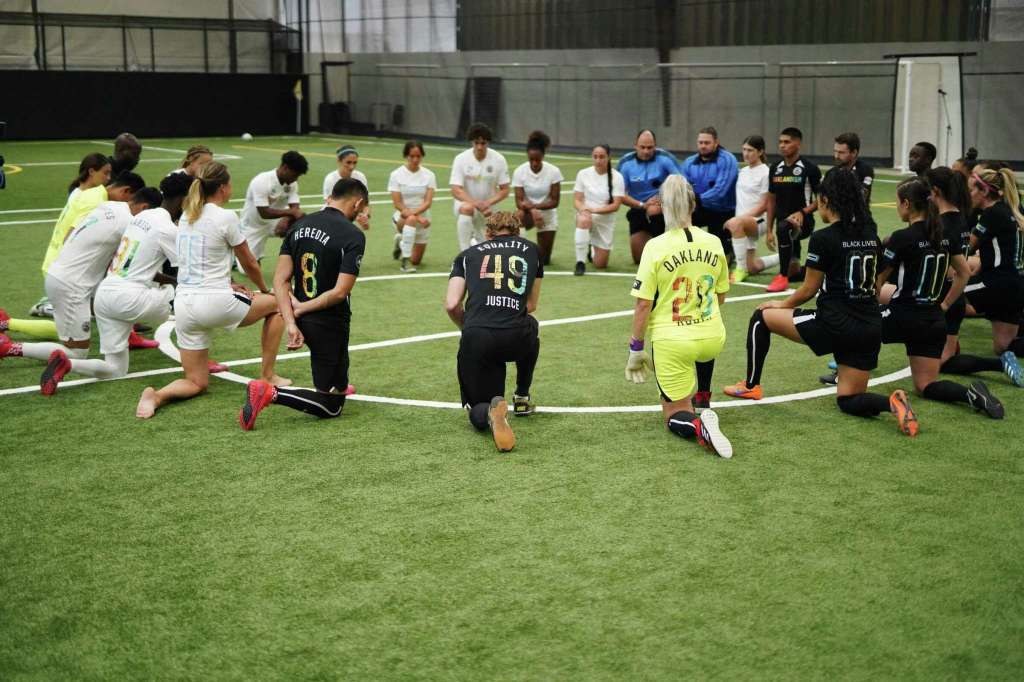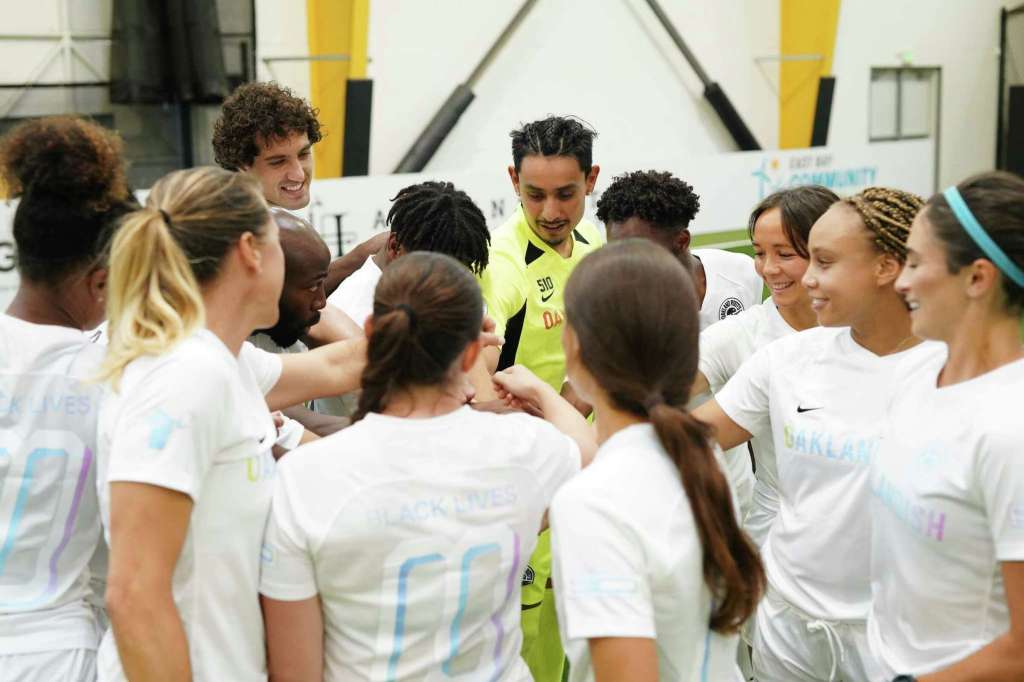 "The opportunities for Oakland Roots and sports in Da' Town are solid. People wanna focus on who left or who might leave but there's still a lot to build on," said Roots Co-Owner Marshawn Lynch. "Whenever you sincerely and wholeheartedly tap in with the community, good things are gonna happen. At the end of the day, that's what makes our Roots team and organization hella different. We are always doing our best to put Oakland first, the families, businesses, the OG's and the youngin's and that alone will continue to set us apart."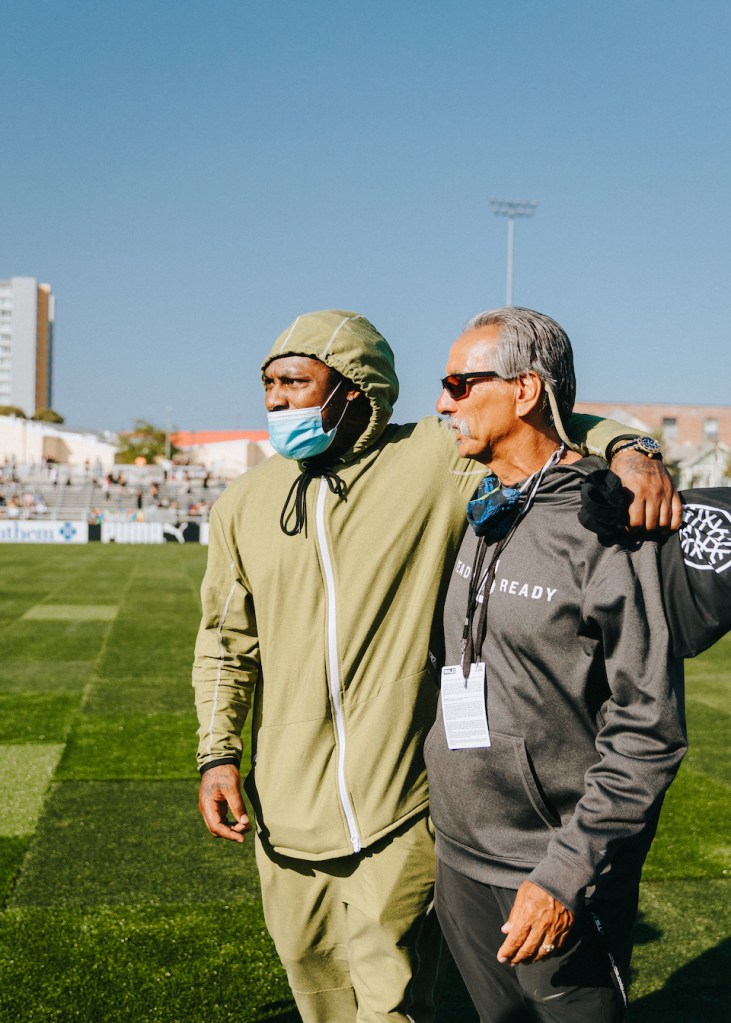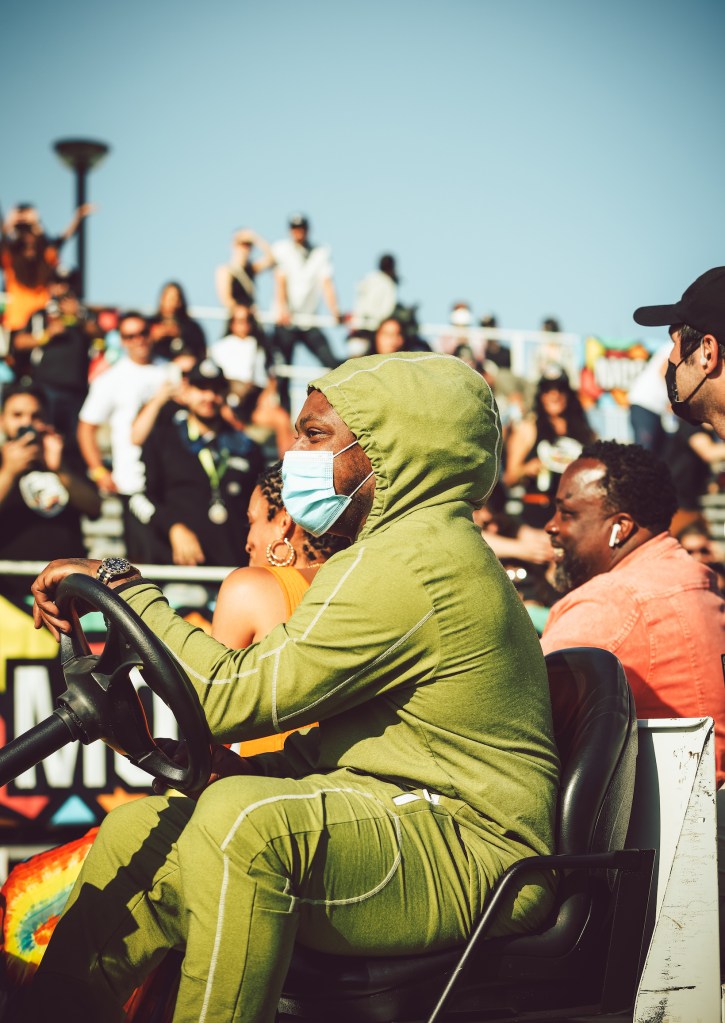 The club intends to approach the development of both interim and permanent stadiums with the same commitment to community which has characterized its growth to date. We believe a new, professional-standard sports facility will be an important asset to the City of Oakland at a time when it is most needed. Stay tuned for more community information as Roots look to have open discussions face-to-face to hear from all community members and fans, with more information on these events to come. The commitment to Oakland will only deepen with this effort and the club's Purpose remains the same.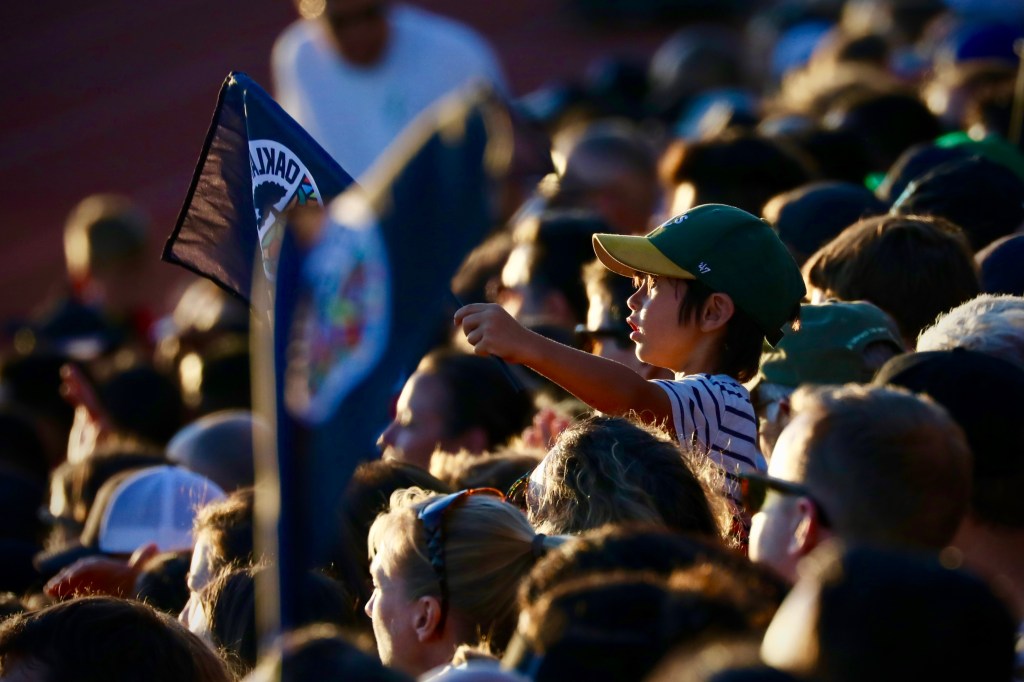 We want to hear from you. Complete the survey (link below) and stay informed throughout the process. Thank you for the continued support and love, fam. This is just the beginning of a new chapter in the shared history of Oakland Roots, Oakland Soul, and The Town we all love.