Oakland Roots & Soul Sports Club announces a Community Investment Round, giving fans the chance to own their club.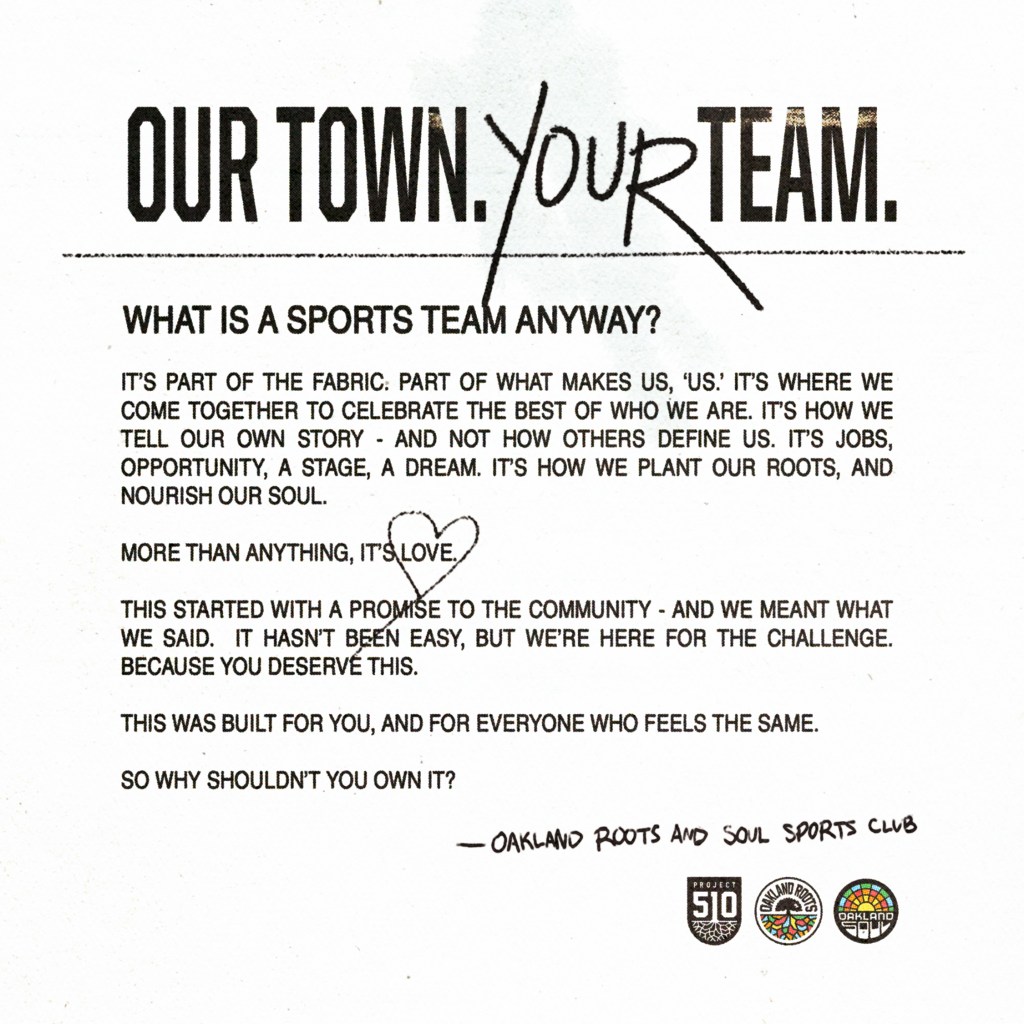 ---
FAQs:
What is a Community Round?
A Community Round is an investment fundraising event where we open up the opportunity for our local community to invest in the Oakland Roots and Soul Sports Club. This allows you to become a part-owner of the team and directly participate in our success.
Who can participate in the Community Round?
Anyone above the age of 18 or older can participate in the Community Round. This is not limited to Oakland Roots and Soul fans, we encourage anyone who believes in our vision and mission to participate.
How can I invest in the Community Round?
Once the round is open, you can invest through our online platform, which will guide you through the process step-by-step. If you need assistance during the process, our support team will be available to help. More information will be released on this subject soon.
Where can I get more information about this investment opportunity?
More information about the Community Round, including detailed investment documentation, will be available on our website and through our communications channels. We also encourage potential investors to seek advice from financial advisors or professionals to fully understand the opportunity and risks.
When will the Community Round go live?
Stay tuned for more information. We look forward to launching the campaign in the coming months. Sign-up and complete our survey to stay up-to-date throughout the process.
---
Sign Up For All Community Round Updates