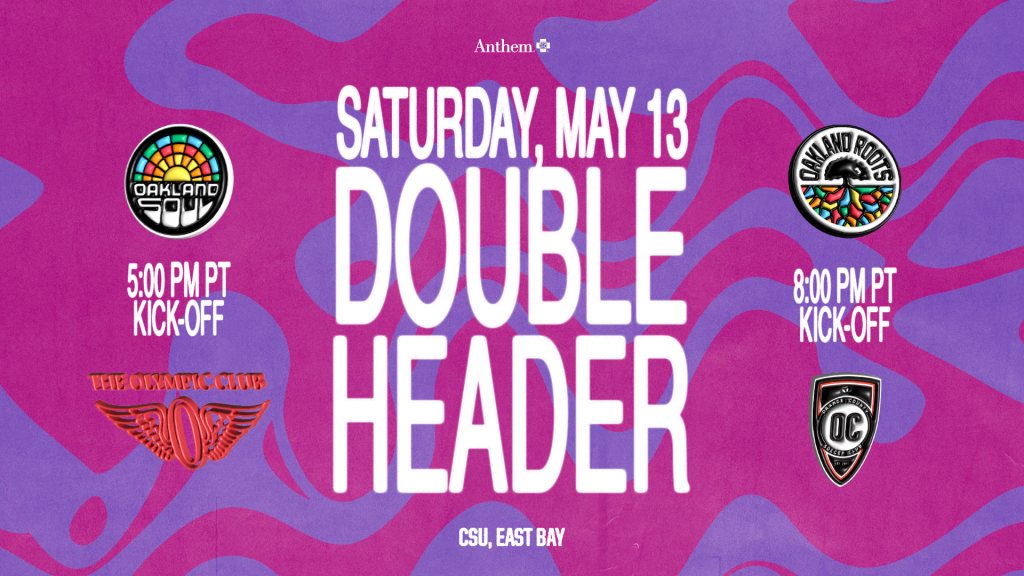 Oakland Roots SC announce that the May 13th Oakland Roots Home Game vs Orange County will now take place at Cal State University, East Bay at 8:00 PM PT. Fans who have purchased a ticket to Oakland Roots SC for that night will also be able to come and support Oakland Soul SC at 5:00 PM PT in their inaugural Home Game using the same ticket.
Here is what to expect:
Gates open to all fans at 4:00 PM PT.
Oakland Soul SC kickoff at 5:00 PM PT.
Oakland Roots SC kickoff at 8:00 PM PT.
Ticket purchases are valid for both games.
Food and beverages, including alcohol, will be available for purchase.
All tickets purchased in advance for both Oakland Roots SC games previously scheduled at Laney College will still be valid. More game day information, including what to expect will follow in the coming days.
While we continue to work on game day venue solutions for the rest of the season, we will provide updates on where the games will be played for the remainder of the season as soon as possible.
Food and beverages will be available for purchase, including alcohol. For questions regarding tickets, please contact us at tickets@rootssc.com or call (510) 488-1144.
---
FREQUENTLY ASKED QUESTIONS
Do I need to purchase a ticket for each game?
Fans who purchase a ticket for either the Soul or Roots game will be able to attend both events.
Can Roots and Soul Members go to both games?
Roots and Soul Members can attend both events.
What if I already purchased a ticket for the Roots game?
If you already have a ticket for the Roots home game on 5/13 you can come early and enjoy the Soul game.
---