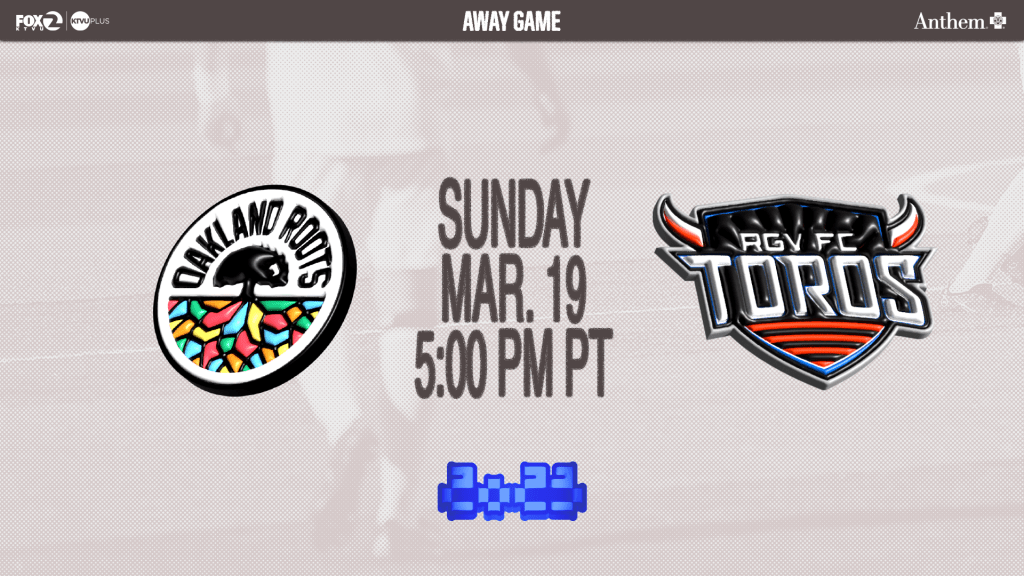 Oakland Roots SC return to Texas for a second straight road game to start the season, this time in Rio Grande Valley. The last time Oakland traveled to Edinburg in the Rio Grande Valley was for the season opener in 2022 where Oakland fell to coach Wílmer Cabrera's side 1-0. In the home fixture, Oakland scored twice late to earn the draw and the 2-2 tie. Oakland Roots fans can watch the game locally on KTVU Plus or at local pub partner, Hidden Spot.
Quick Look:
Date: March 19, 2023
Time: 5:00 PM PT
Location: H-E-B Park, Edinburg, Texas
How to Watch:
KTVU Plus (English Linear)
ESPN+ (Streaming)
Where to Watch: Hidden Spot, 4000 Adeline St, Emeryville, CA 94608
Get ready for our Home Opener on March 25th. Tickets are going quickly, secure your seat today.