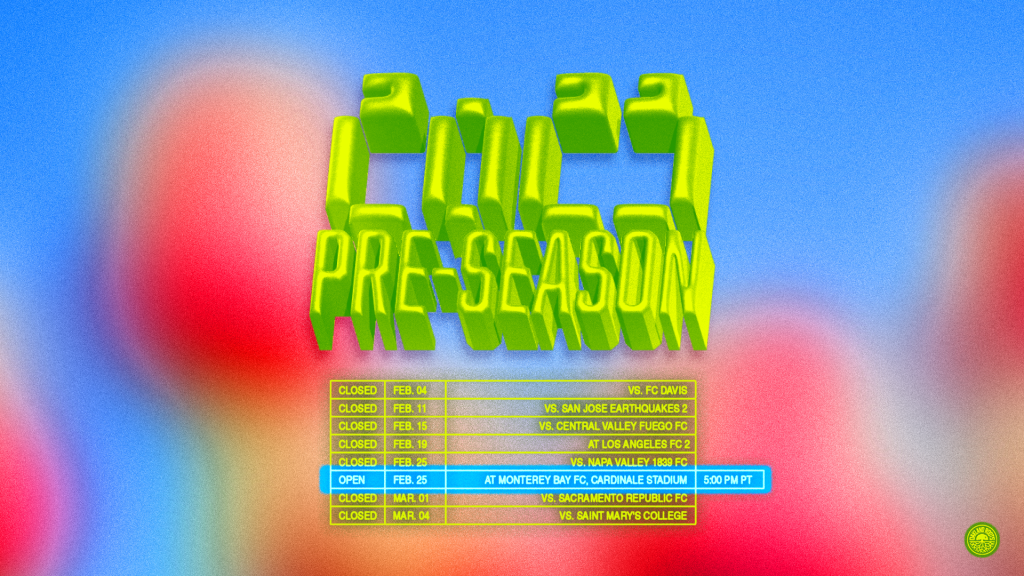 Oakland Roots SC are set to get preseason games underway on the first weekend of February. Oakland Roots will take on teams from a variety of leagues and levels to prepare for March 11th and the 2023 regular season kick-off. The preseason schedule includes games against professional sides from USL League One, USL Championship, and MLS Next Pro.
"The preseason schedule is one that allows our staff to get quality games in at multiple different levels," said Roots Technical Director Jordan Ferrell. "The teams we have lined up to play in preseason are ones that set us up to ensure we're ready for March 11th."
Oakland Roots will get preseason games started on February 4th as they take on local NPSL side, FC Davis. The full preseason will see Roots face off against one College side, two NPSL sides, two MLS Next Pro sides, one USL League One team, and two USL Championship teams including local rivals Sacramento Republic FC and Monterey Bay F.C.
The only preseason game open to fans is on February 25th in Seaside, California against Monterey Bay F.C. Tickets are already available for this game by visiting the link below. Use Promo Code: ORSC