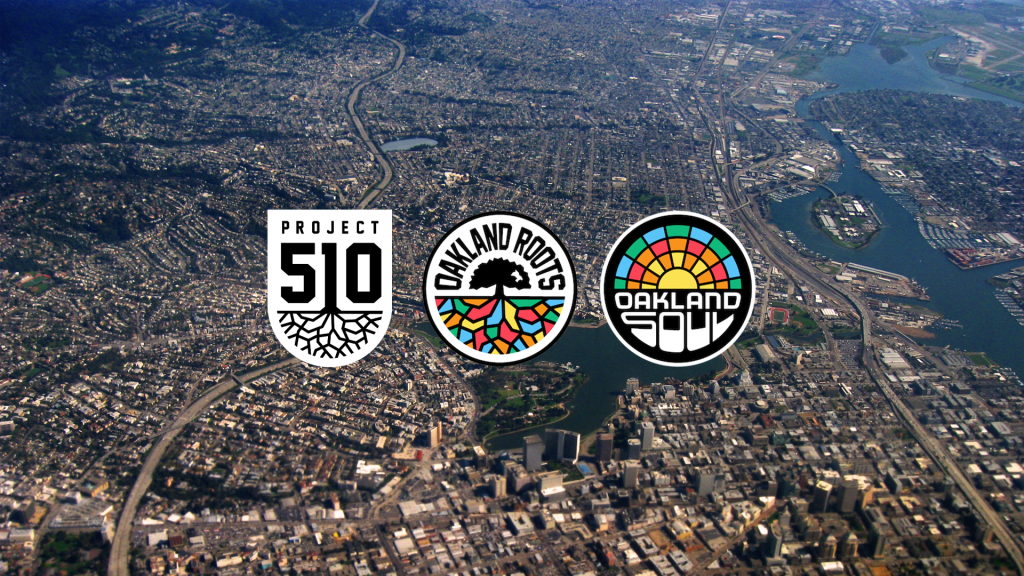 Oakland Roots and Oakland Soul announced today that, after assessing dozens of locations throughout Oakland and adjacent communities, the search for an interim stadium site that can host both men's and women's teams has been narrowed down to two possibilities; near the Oakland Coliseum and at the former Naval Base at Alameda Point. Of all the sites explored, these are the only ones which met the requirements for an interim stadium including:
Adequate size to accommodate the stadium, fan experiences, and parking.
Accessible location by multiple modes of transit.
Potential for community impact (e.g. economic development, local partnerships, jump start a redevelopment effort, etc.).
Underlying land use designation already provides for sports as an allowable use.
Allows proper North/South orientation of the field.
"We are very excited to have found two sites that meet our needs," said Oakland Roots and Soul President Lindsay Barenz. "Both locations have challenges, but nothing that we can't work through. The Coliseum will require work to ensure an interim stadium plan and the future of the Coliseum site are coordinated with several parties involved, and the former Naval Base at Alameda Point presents some transportation and parking issues. We hope that every Roots and Soul fan will take our new survey so that we can better understand the needs for our interim stadium moving forward."
The interim stadium will give Oakland Roots, Oakland Soul, and Project 51O a place to play and grow for the next 10 years while the club finds a permanent home in Oakland. Oakland Roots will continue to play at Laney College until the interim stadium is complete.
Oakland Roots and Oakland Soul are seeking feedback from fans and local communities for both sites to help determine the needs for an interim stadium. Stay tuned for more updates in the coming months. We look forward to spending more magical moments with you.