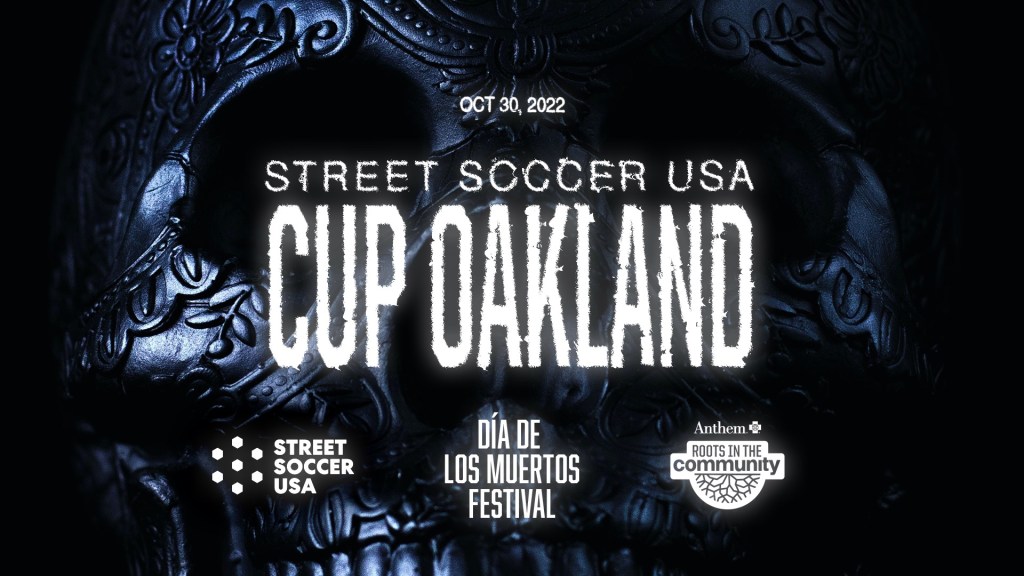 Oakland, CA – Oakland Roots Sports Club, Anthem Blue Cross, and Street Soccer USA announce that the 2nd Annual Street Soccer USA Cup Oakland will take place at Oakland's Día de Los Muertos Festival on Sunday, October 30th, 2022. Oakland Roots and Roots in the Community Presented by Anthem Blue Cross are the presenting sponsors for the day-long soccer tournament.
"We can't wait to bring soccer back to the heart of Día de los Muertos," said Oakland Roots Chief Purpose Officer, Mike Geddes. "We hope everyone gets behind this event which will help our partner Street Soccer USA bring sport to under-resourced communities in Oakland, and we're especially excited to get more girls out on the field as we gear up for the launch of our women's team, Oakland Soul."
The Oakland Cup is part of 'Roots in the Community', Oakland Roots' grassroots community outreach program presented by Anthem Blue Cross. Roots in the Community is focused on growing the game of soccer and increasing access for all, whether as players, coaches or fans.
We are excited to bring Street Soccer back to Oakland and celebrate Día de los Muertos with the community," said Beth Andersen, President Anthem Blue Cross of California. "Our sponsorship is one of the many ways that Anthem is working to build healthier, more connected communities."
The events get started at 9 AM PT with the Youth Cup competition, followed by the Unity Match and the Open Cup in the afternoon. In its second year, the Cup is a culmination of Street Soccer USA's year-round programming in Oakland's underserved neighborhoods that create safe places for youth to play soccer, learn, and grow.
"We're thrilled to be returning to the Día de Los Muertos Festival for the second Oakland Street Soccer USA Cup," shared Alex Altman, Street Soccer USA Managing Director for the Bay Area. "At the 2022 Día Festival, we'll be stepping out onto the field in honor of the essential workers and essential work being done across Oakland as we rebuild from COVID-19. This community space and the day-long tournament is a beacon, showing us that our greatest tools to come back stronger as a community are rooted in our bonds with each other. Street Soccer USA's approach – one of many incredible organizations doing the essential work across the Town – uplifts a pathway back from COVID using the world's game to bring us together and strengthen our community through play."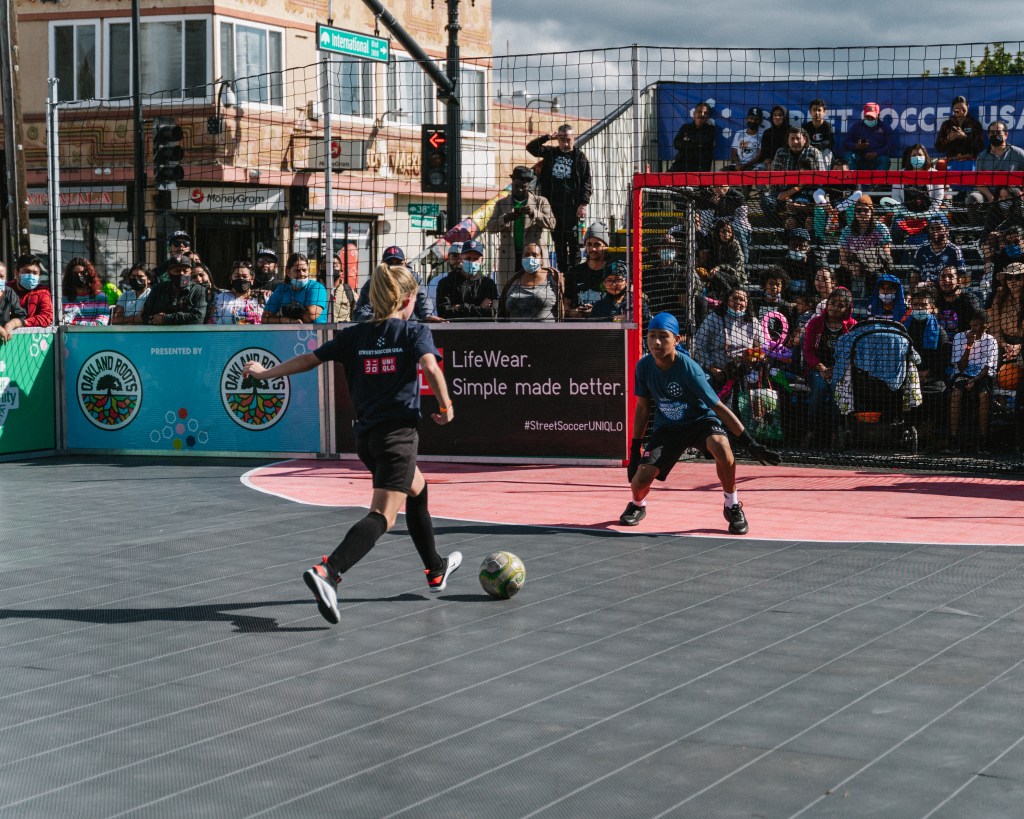 For more information about how to get involved as a player, volunteer, or sponsor of the event, contact Alex Altman at event@streetsoccerusa.org or visit http://streetsoccerusa.org/oaklandcup.