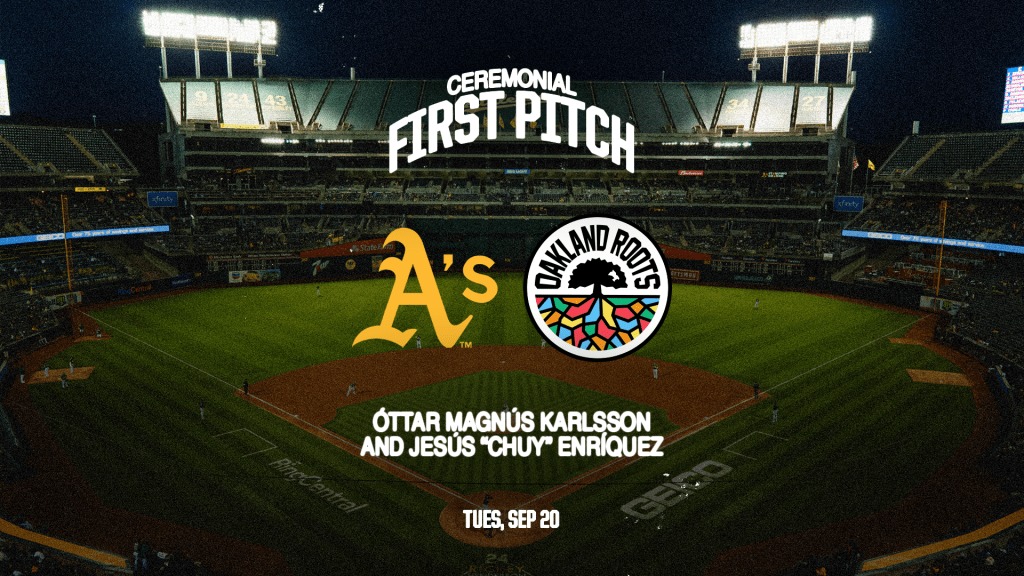 Oakland, CA – At tomorrow night's Oakland Athletics game two of Roots' very own soccer players will be throwing out the ceremonial first pitch. Icelandic International striker and Roots' leading goal scorer Óttar Magnús Karlsson, alongside winger and Bay Area native Jesús "Chuy" Enríquez, will take part in the baseball tradition prior to the start of the game.
"As a kid that grew up an A's fan in the Bay Area I could not be more excited to throw out the first pitch tomorrow night," said Oakland Roots winger Chuy Enríquez. "Town sports are different. I've played in different countries and all over the states and the passion for sports in Oakland is unmatched. Roots fans turn up!"
The last Roots Home Game of the 2022 season is on Saturday, October 1st at Laney College. Tickets are still available, but are limited.