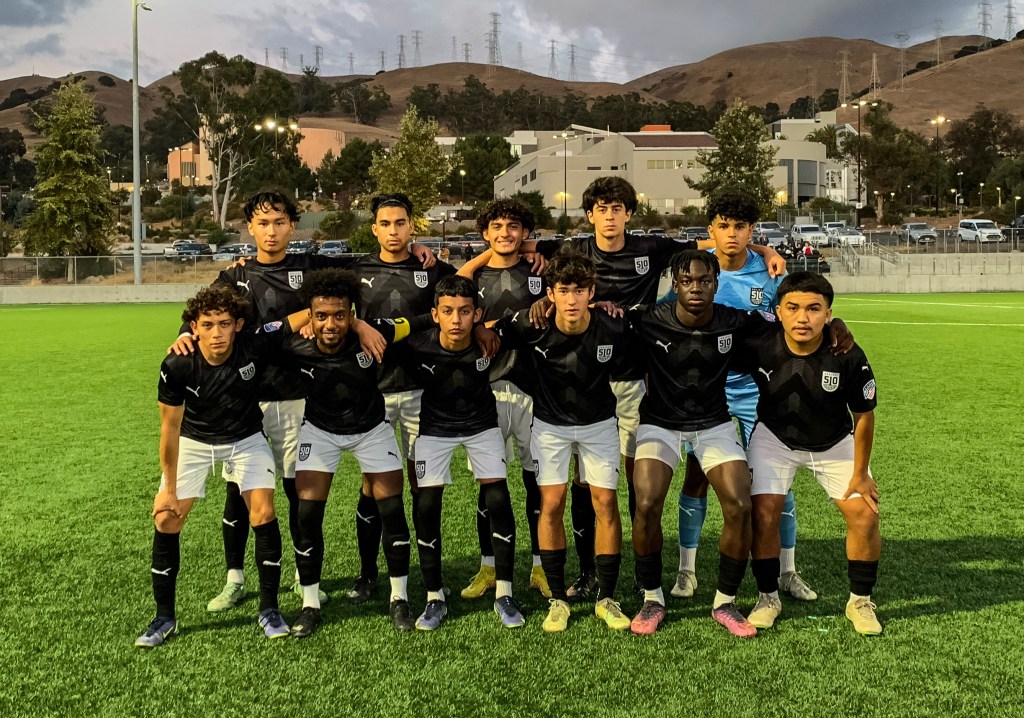 Project 51Os kickstarted their 2022 Fall UPSL season in style Wednesday night under the lights at Ohlone College, securing a commanding 5-0 win over Stockton TLJ FC. 51O's opening day lineup featured some familiar faces from the USL League Two season, including Roots Academy contract signees Etsgar Cruz, Edwin Rodriguez, Javi Bedolla-Vera, and Damario McIntosh, but due to the overlapping NCAA college season, the majority of the squad is under the age of 18.
51O scored the only goal they would need just 10 minutes into the match. A crisp line breaking pass from the excellent Randol Vila found the feet of Julian Valle, who located McIntosh bursting down the right wing. McIntosh served a deliciously whipped curling cross into the six yard box that arced onto the head of Valle, who opened 51O's account on the year with a well-directed finish. Despite comfortably controlling the flow of the match, 51O went into halftime just one goal to the good, leaving the door open for TLJ to find an equalizer.
The floodgates would open for the team from The Town in the 72nd minute of the match, as 51O pounced on a sloppy giveaway at the back, and Carlos Cruz was on hand at the back post to tap home for some much needed insurance. Two became three just 7 minutes later: another trademark burst into the box by the marauding McIntosh saw him square the ball to the onrushing Valle, who made no mistake, bundling the ball into the near post for his second of the night.
8 minutes from fulltime, a long, searching ball found the feet of McIntosh on the right side of the box. The fourteen year-old wingback sized up his defender, feinted to the right with a stepover and cut on to his left foot, before unleashing a low rasping drive past the helpless TLJ goalkeeper, capping a man of the match performance with a well-taken goal.
As the sun set over the South Bay hills, Carlos Cruz administered the coup de grâce, driving past two TLJ defenders and finishing with aplomb for his brace, ensuring a quiet bus ride back to the Central Valley for the visitors.
"It's always great to start the season with 3 points," 51O Head Coach Mikey Hannon said after the match. "Last night was a solid result, and a good performance, but we still have areas we need to improve on to strive for that higher standard we look to hold within our environment."
With the win, 51O climbed to the top of the UPSL's NorCal Premier Division. 51O faces a quick turnaround, as they will return to UPSL action this Saturday, when they take on MCSC Jaguars at Alisal High School in Salinas.