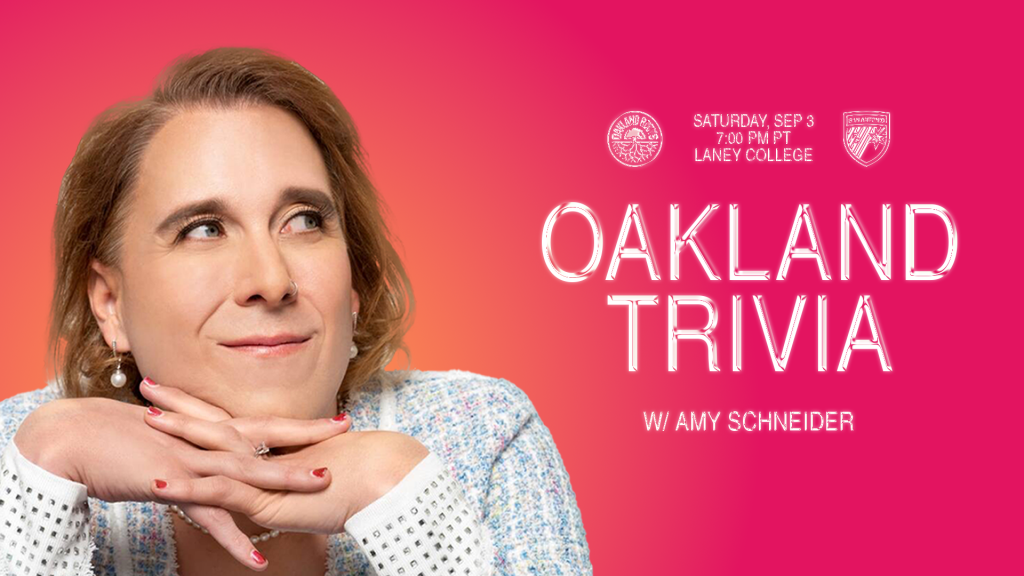 Oakland, CA – Oakland's own Amy Schneider will be joining Oakland Roots Sports Club at Laney College on September 3rd for Pride Night. The Jeopardy Champion, who captured hearts and minds across the country when she went on a 40-night win streak on the famed quiz show, will be hosting halftime trivia at Laney Stadium on Oakland history and LGBTQ+ rights. Each correct answer from fans will lead to a donation to the Oakland LGBTQ+Community Center.
"As a proud Oaklander I was honored when Oakland Roots asked me to be a part of their Pride Night," said Schneider. "The Importance of trans visibility in sports and generally is one I'm happy to see a sports team highlighting. I can't wait to see you all at Laney on September 3rd and host some halftime trivia."
Amy, alongside Oakland Roots Supporters Groups, will be marching from the Oakland LGBTQ Community Center to the match on September 3rd to raise awareness for LGBTQ+ rights and the Center's 5th anniversary. The Oakland LGBTQ+ Community Center is located on Lakeshore Avenue and the march will leave from the center around 5:00 PM on gameday, heading around Lake Merritt to Laney College.
"We strive to make every single Roots gameday a safe and welcoming space for everyone, but we're happy to host a special night in honor of Oakland LGBTQ Community Center" said Roots Chief Purpose Officer Mike Geddes. "We have lots of special things planned for the night in support of the Center and Oakland's LGBTQ history and community and we couldn't be more excited to welcome Amy to Laney for her first Roots game".