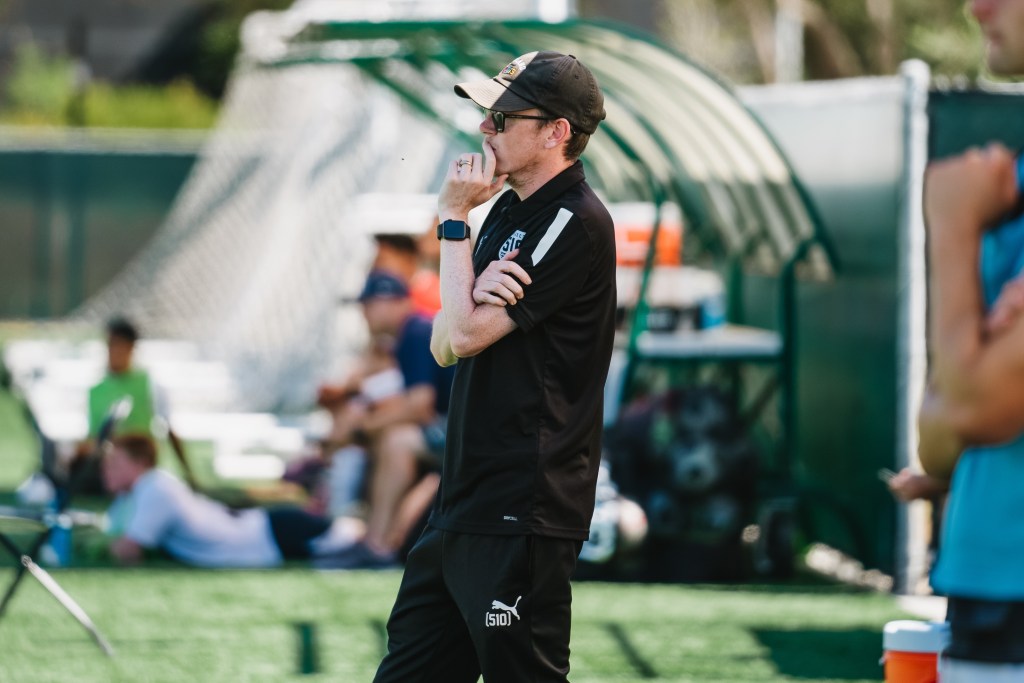 "Playing in front of Ballard's 1,500 fans was a great experience all around, and it was such an important game for us, regardless of the result." — Head Coach Hannon
It has been more than a few weeks since Project 51O's inaugural season ended at the hands of Ballard FC in Seattle's Interbay Stadium, and Mikey Hannon is in reflection mode. Despite the inevitable disappointment that follows a loss, especially in a playoff setting, Project 51O's Welsh gaffer is quick to highlight the professional development that the youngest team in USL League Two enjoyed during the past season. "Young players like Damario McIntosh and Estgar Cruz are better prepared to step on the field at Laney in the future, because they've already come up against a crowd where fans are shouting and chanting," Hannon explains. "From a professional standpoint, this is another tool that they've added to their arsenal that will better prepare them if they are called upon for the next stage."
Hannon's key role in 51O's Southwest Division championship and playoff appearance has not gone unnoticed by the league office. He was recently selected as one of six coaches nominated for USL League Two's Coach of the Year award, a monumental accomplishment that reflects the remarkable nature of 51O's squad makeup, and its firm commitment to the development of its players.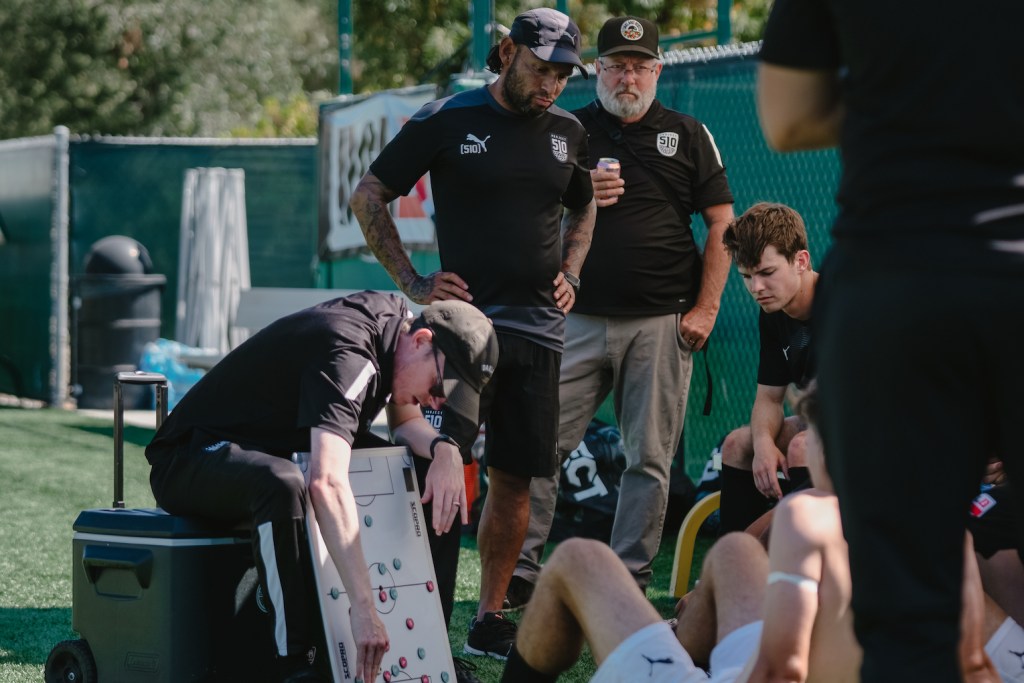 "USL League Two is comprised of mostly college-age players looking to find a pathway to pro soccer in the summer," stated an official league office release. "Project 51O, however, boasts one of the youngest rosters in the League, regularly starting players under 18 years old. Not only did they play – they won matches. Project 51O took the Southwest Division crown, starting what will be an impressive multiple-year endeavor for Project 51O."

— USL League Two
Player development has always been at the forefront of Hannon's experience in the game. Born and raised in the idyllic Welsh coastal city of Swansea, he found himself drawn to the game in its purest form, on the street. "I played most of my childhood on the streets of Swansea," he recalled. "We played different games, using the garages as goals, playing against neighboring streets, not thinking about anything else, just enjoying the game."
Hannon's origin story might suggest a long career playing for boyhood club Swansea A.F.C., or pulling on the famed red kit of the Welsh national team, but his path would point him in a different direction. "At Swansea College, I had two lecturers who were working at Swansea City and Arsenal soccer schools, and they got us involved in coaching," said Hannon. "Working under those two helped me gain more insight into the game, and I wanted to be a part of it at a bigger level."
Though they no longer grace the Premier League, Swansea A.F.C. competed in England's top division from 2011 to 2017, and played a season of Europa League football after winning the League Cup in 2013. The Swans were known across the country for the attractive attacking possession-based football that they employed under famed managers Brendan Rodgers, Michael Laudrup and Roberto Martinez. "When I was at the Swans Academy, Roberto Martinez was the head coach," Hannon explained. "So obviously, there was a strong focus from the first team all the way through the academy on a possession style that required players to be technically proficient enough to execute it. Players needed to be comfortable on the ball and comfortable in tight spaces. We encourage our players to be brave on the ball, and progress through the lines, not just play side to side and backwards."
Hannon's roots coaching the Swansea A.F.C. academy and his early adulthood watching the Swans permeated into the philosophy he implements with 51O today. "The possession style we have emphasized with 51O comes from my Swansea pathway, and before I was a coach, I was a typical Swansea fan watching that style of play displayed on the pitch by Martinez, Brendan Rodgers and Michael Laudrup," Hannon said.
Despite the advanced level of technical and tactical proficiency that playing possession football requires, Hannon watched 51O's young group make continuous progress implementing the core concepts of the philosophy as the season went on, and cited it as one of the highlights of the campaign. "One of the biggest successes from a team perspective was the improvement that a lot of the players have made in the time between pre-season to the playoffs," he reflected. "The basis of how we play is cemented in the cooperation between certain players within different triangles, whether it's the two center backs and the defensive midfielder, or the fullback, the winger and the defensive midfielder, and so on."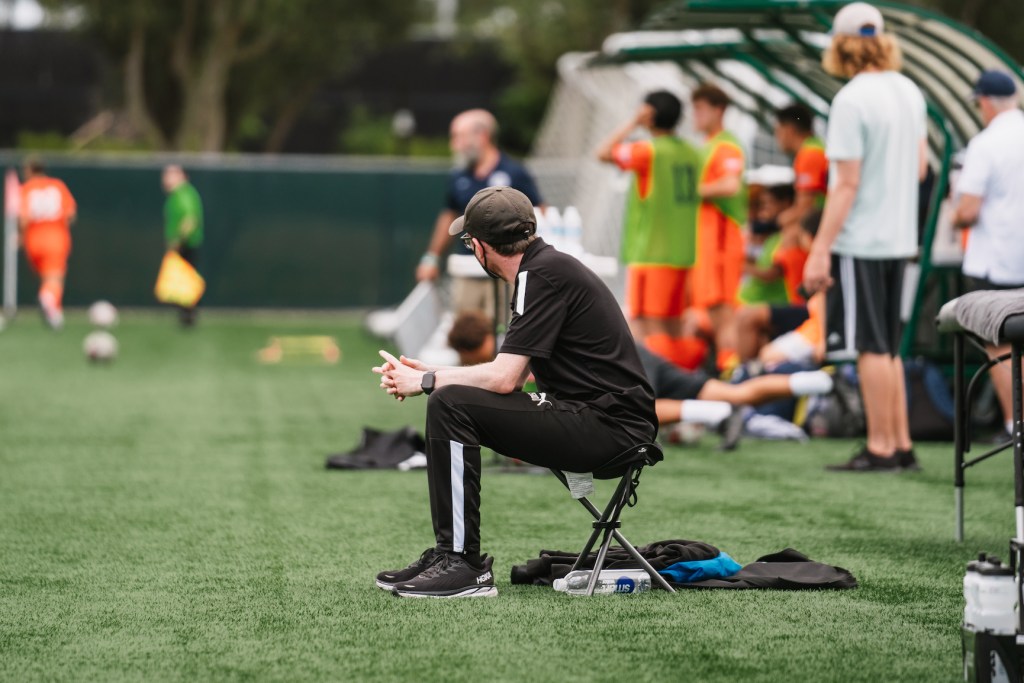 "The improvement we have made in our triangular relationships has been our chief focus, and our ability to utilize our possession base to get out of tight situations, and expose teams on their weak side has been extremely impressive, especially when we consider how players have grown in their understanding of the concepts. Their focus and attention to detail has been next level."

— Head Coach Hannon
Although on-pitch success and system implementation remain essential components of his philosophy, Hannon's primary vision for Project 51O is a tried and true pathway to the Root's first team, a goal that was resoundingly accomplished during the last four months. Throughout the season, four Project 51O players signed USL Academy contracts with Oakland Roots: Lorenzo Hernandez, Tim Syrel, Javi Mariona, and the youngest, Javi Bedolla-Vera, who is 15 years old. Both Syrel and Mariona have made USL Championship appearances this season, and have been recent fixtures in Root's 18 players selected for matches. "We are always going to push to win championships, and we're always going to want to be the best team we can be," explained Hannon. "But, the biggest goal for 51O is to push players into the first team, to academy contracts with Roots. Tim (Syrel) and Mariona's first team appearances were big highlights for the staff here at 51O."
Hannon also shares a special relationship with Bedolla-Vera, who he has coached at local club 1974 Newark for almost eight years. "Javi's always had a high level of intelligence. He's always obviously been on the smaller side, but his level of intelligence within the game of soccer has always allowed him to progress quickly through the levels," Hannon said. "He comes from a family that lives and breathes the game, and they watch soccer day in and day out."
As for the future, Hannon is focused on identifying local talent, and providing Roots Head Coach Juan Guerra with players that can be a part of the first team. "We want to get to a point where Coach Juan can consistently point to our players and say "This guy is in the 18 (selected for the first team squad). This guy is in the 18. This guy is in the 18", explained Hannon.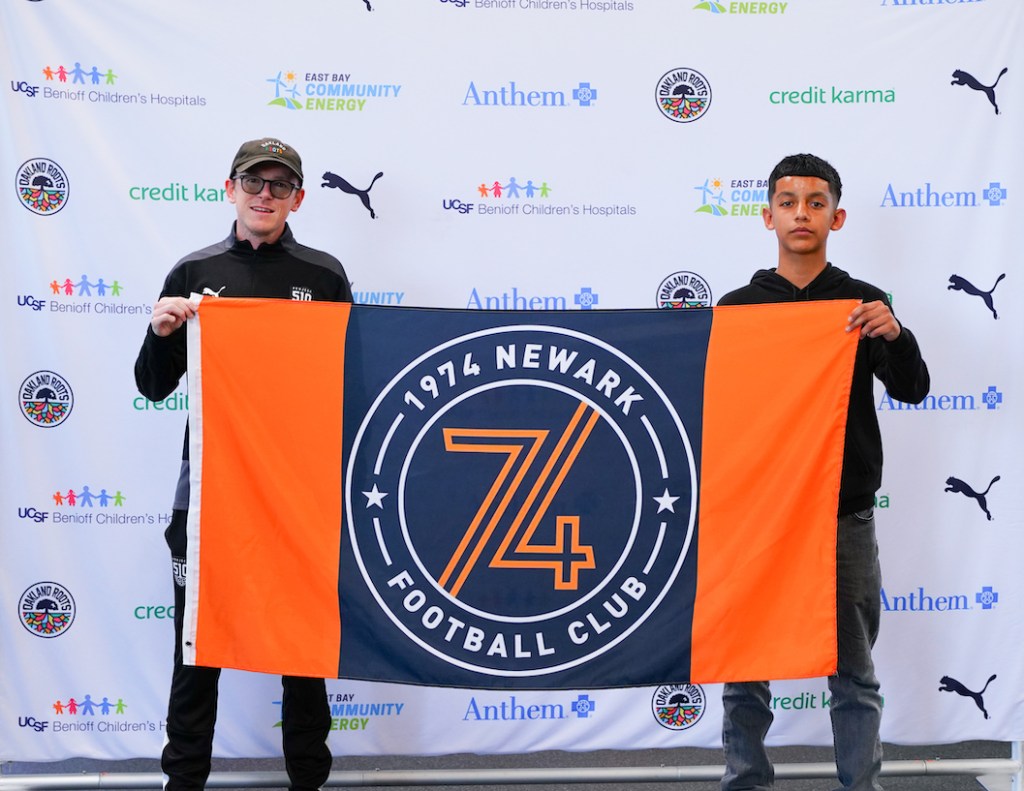 "Obviously, a young player that steps into a professional environment and immediately lights it up is a rare occurrence, so we want to start by helping as many players as possible to get into the first team, and develop from there." — Head Coach Hannon