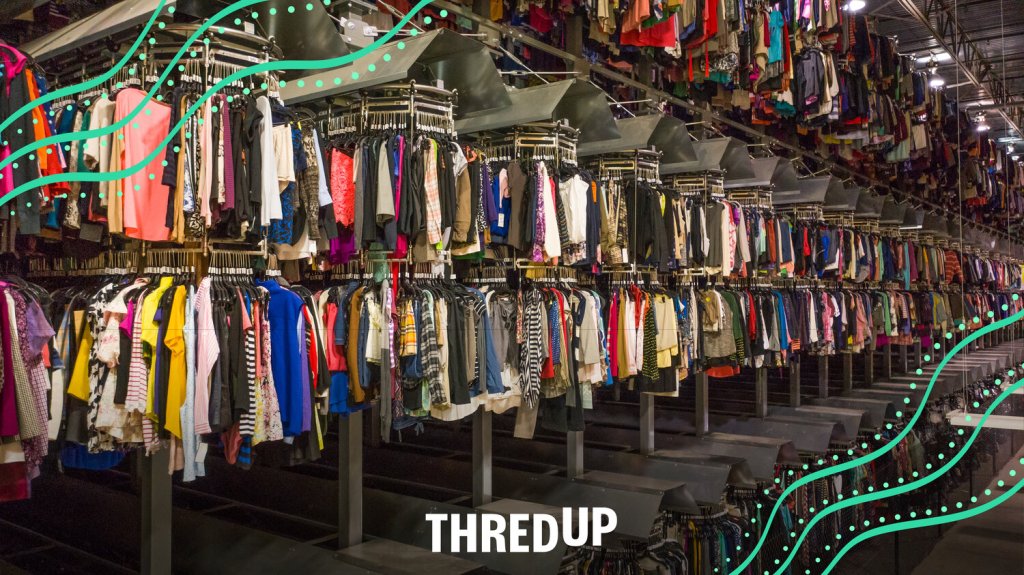 thredUP and Oakland Roots will host an apparel clean out program for fans on July 27; donation proceeds will go to Girls Inc.
Oakland, CA – Oakland Roots Sports Club has agreed on an official multi-year partnership with thredUP, one of the world's largest online resale platforms for women's and kids' apparel, shoes, and accessories, headquartered in Oakland, CA.
"We are honored to enter into a partnership with thredUP who share our Oakland home and a commitment to establishing and maintaining clear climate and sustainability goals. thredUP believes in a sustainable fashion future where thrifting is about more than just finding amazing deals on your favorite brands, but about shopping with intention, rejecting throwaway fashion culture and standing for sustainability." said Steven Powell Chief Revenue officer of Oakland Roots SC.
thredUP's partnership includes a special title night on July 27, where fans can choose to participate in an apparel clean out program enabled by thredUP. Fans will be able to print a donation label online at thredUP.com/cleanout/oaklandroots. Fans can fill any shippable box or bag with women's and kids' apparel, shoes, and accessories from any brand in their closet and ship them to thredUP for free.
"Oakland Roots is more than a sports club, and that is made apparent in their dedication to supporting the city we both call home," said James Reinhart, CEO of thredUP. "Not only are both thredUP and the Oakland Roots aligned as mission-driven companies, but we share the same community, making this partnership even more special. We are honored to be an official sponsor and look forward to finding new ways to do good together."
About Oakland Roots
Oakland Roots Sports Club seeks to harness the magic of Oakland and the power of sport as a force for social good. Whether on the pitch, in the stands, or within the community, Oakland Roots will represent our one-of-a-kind city with passion, pride, and commitment to all things Oakland. Player by player. Supporter by supporter. Resident by resident. One day at a time. One game at a time. This is about Oakland first, always.
About thredUP
thredUP is transforming resale with technology and a mission to inspire a new generation of consumers to think secondhand first. By making it easy to buy and sell secondhand, thredUP has become one of the world's largest online resale platforms for women's and kids' apparel, shoes and accessories. Sellers love thredUP because we make it easy to clean out their closets and unlock value for themselves or for the charity of their choice while doing good for the planet. Buyers love shopping value, premium and luxury brands all in one place, at up to 90% off estimated retail price. Our proprietary operating platform is the foundation for our managed marketplace and consists of distributed processing infrastructure, proprietary software and systems and data science expertise. With thredUP's Resale-as-a-Service, some of the world's leading brands and retailers are leveraging our platform to deliver customizable, scalable resale experiences to their customers. thredUP has processed over 125 million unique secondhand items from 35,000 brands across 100 categories. By extending the life cycle of clothing, thredUP is changing the way consumers shop and ushering in a more sustainable future for the fashion industry.
Roots Contact:
Tommy Hodul, VP of Public Relations and Communications
Tommy@rootssc.com
thredUP Contact:
Kayla Wilkinson
media@thredup.com