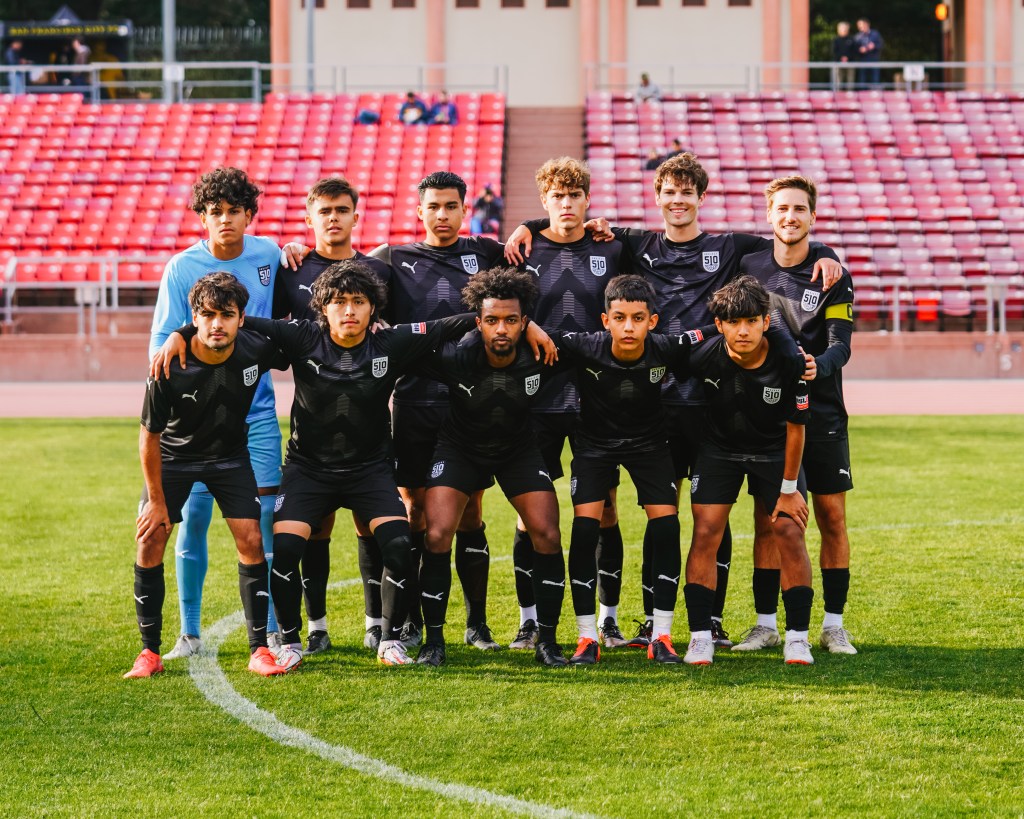 Project 51O snapped their two game losing streak when they bested SF City 3-1 on Thursday night at Kezar Stadium, securing a league double over the struggling San Francisco club.
The first half saw Project 51O control the run of play, and threaten City's backline with some classy combinations, spearheaded by Javi Bedolla-Vera and Carlos Cruz. However, after a scary collision with 51O winger Luis Saldaña earlier in the half, goalkeeper Jeremy Zielinski and City's defense stymied 51O's attacking impetus with some impressive last-ditch defending.
However, 51O was rewarded for their dominance in first half stoppage time, when Oakland Roots academy contract signee Lorenzo Hernandez tallied his first goal of the USL League Two season, finishing off the rebound after Zielienski made a smart save on Carlos Saldaña's low drive.
Coming out of the break, SF City had a strong appeal for a penalty when San Francisco State winger Gustavo Ferrari split a pair of 51O defenders, and was taken down from behind, but the referee waved play on. In the 63rd minute, Saldana went close again when he ripped a first time shot that barely missed the top right corner of Zielinski's net. 51O winger Brandon Zelaya also came close to adding to 51O's lead, after receiving a cleverly played ball from Gabriel Bracken-Serra, but Zielinski came up trumps again with a brilliant stop.
Against the run of play, SF City were handed a lifeline in the 81st minute, when Niklas Dossmann was adjudged to have taken down SF City forward Julio Balino in the box, to the disbelief of 51O's coaching staff. London Lombana stepped up to the spot, and sent 51O goalkeeper Edwin Rodriguez the wrong way with a well-placed penalty into the high left side of the goal. Dossmann didn't take long to redeem himself, rising highest to power home a header off a Bracken-Serra corner in the 86th minute, giving 51O a lead it would not relinquish.
SF City looked to have snatched an equalizer at the death when Julio Balino dinked a shot over Rodriguez, but Dossmann saved the day again, sprinting back to the goalline for an incredible clearance.
In the dying embers of the match, 51O consolidated the three points, as debutant Etsgar Cruz tapped in his first USL League Two goal after the dangerous Saldana rang a shot off the post, sending the 51O bench into celebration.
The victory moves Project 51O into a tie for second place in the Southwest division of the Western Conference. 51O is level on points with its last opponent, the Southern California Seahorses, taking 12 from 6 games played. Project 51O faces another trip across the Bay Bridge this weekend, when they take on top of the table San Francisco Glens on Saturday, June 18th at Skyline College.