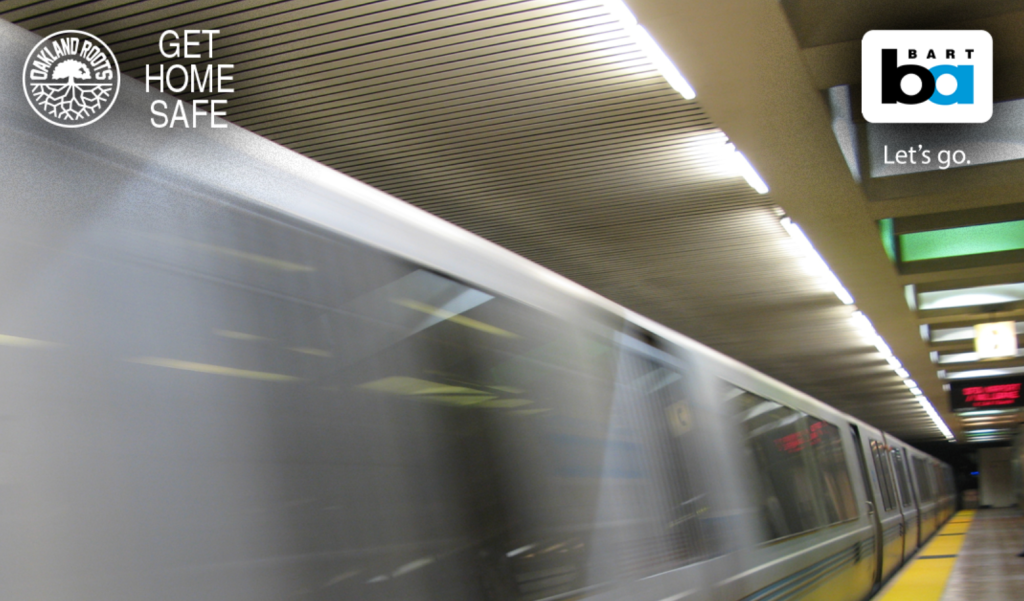 Oakland, CA – Oakland Roots Sports Club Partner with Bay Area Rapid Transit (BART) as an official transportation Partner.
"BART has been a staple of innovative & sustainable travel in the Bay Area for a very long time, & it's an honor for us to partner with such an iconic Bay Area organization, especially with the Lake Merritt BART station less than a mile away from where we play our home games at Laney College." Says Chief Revenue Officer Steve Powell. "BART provides a fast, reliable source of transportation to our fans & other Bay Area residents alike, & helps us stay on track with our destination of being climate positive for 2022 & beyond. We'll look to bring this partnership to life by encouraging our fans to reduce their carbon footprint with their regular commute to games, & some other creative incentives for our members."
BART's supporting partnership will include Roots "Climate Night " game on July 23rd, which is presented by Roots Premier Partner, East Bay Community Energy. Roots Intend to invite all fans to ride BART to the game and participate in a "March to the Match" from the Lake Merritt BART station to help get the fans charged up for the night's match against Las Vegas Light FC.
"Take BART to Lake Merritt and join me at the next Oakland Roots game," said BART Director Robert Raburn.
About Oakland Roots
Oakland Roots Sports Club seeks to harness the magic of Oakland and the power of sport as a force for social good. Whether on the pitch, in the stands, or within the community, Oakland Roots will represent our one-of-a-kind city with passion, pride, and commitment to all things Oakland. Player by player. Supporter by supporter. Resident by resident. One day at a time. One game at a time. This is about Oakland first, always.
About BART
The San Francisco Bay Area Rapid Transit District (BART) is a heavy-rail public transit system that connects the San Francisco Peninsula with communities in the East Bay and South Bay. BART service currently extends as far as Millbrae, Richmond, Antioch, Dublin/Pleasanton, and Berryessa/North San José. BART operates in five counties (San Francisco, San Mateo, Alameda, Contra Costa, and Santa Clara) with 131 miles of track and 50 stations, carrying approximately 405,000 trips on an average weekday (prior to the COVID-19 pandemic).