---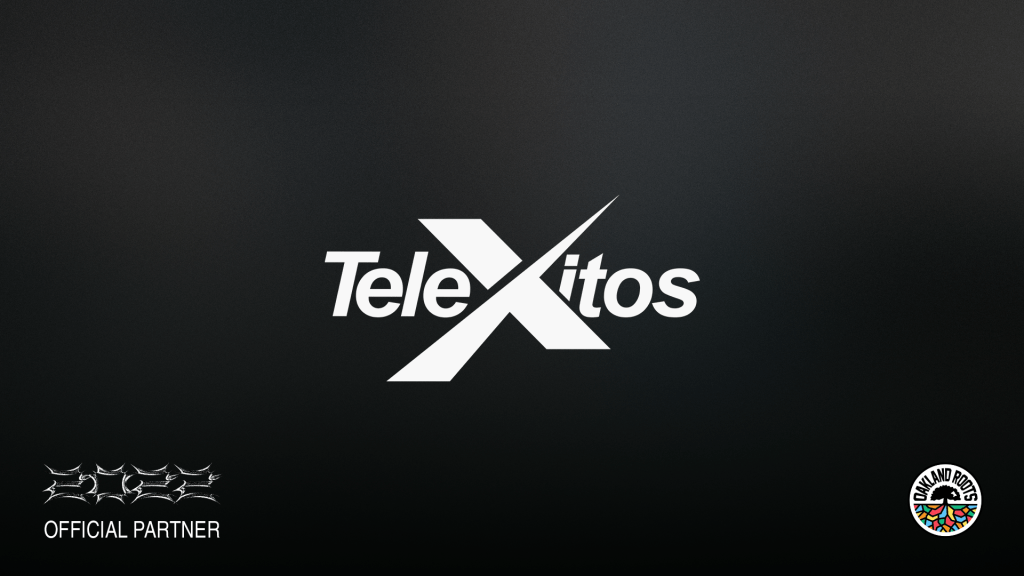 Oakland, CA – Oakland Roots Sports Club today announced the renewal of their Spanish language broadcast agreement with TeleXitos, Telemundo 48 Area de la Bahia/KSTS's multicast network. TeleXitos will be designated as the flagship Spanish language television station of Oakland Roots SC and will broadcast seven prominent Roots games in the club's second season in the USL Championship.
"We are very excited about the partnership with TeleXitos and Telemundo48," said Roots Chief Revenue Officer Steven Powell. "Telemundo 48 has deep roots in the Bay Area and specifically in the Oakland community, having been a key sponsor of Oakland Dia de los Muertos Festival in the Fruitvale District. TeleXitos' reputation and commitment to the Spanish speaking community of the East Bay aligns with Roots and its extensive multicultural fanbase. Our organization's alignment in the areas of inclusion and diversity were major factors in our decision to partner with Telemundo 48 for Spanish Language Broadcasts."
TeleXitos provides an opportunity to reach nearly one of every four (or 24%) of the Bay Area's population and along with Oakland Roots – presents the potential to reach nearly 1.2 million Spanish speaking viewers.
"Oakland Roots is more than just exciting soccer. Our partnership is purpose-driven, built on a shared commitment to improving the lives of people in the East Bay," said Stacy Owen, President and General Manager of Telemundo 48. "We are looking forward to another great season of live games on TeleXitos as the home to soccer in 2022 culminating in the FIFA World Cup on Telemundo 48."
Seven Games to be aired on Telexitos:
Sat, May 7th, 7:00 PM PST, Oakland Roots at Orange County SC
Sat May 14th, 7:00 PM PST, Oakland Roots at Las Vegas Lights FC
Sat, June 4th, 7:00 PM PST, Oakland Roots at Monterey Bay FC
Sat, July 9th 8:00 PM PST, Oakland Roots at Sacramento Republic FC
Fri, July 1st, 7:30 PM PST, Oakland Roots at LA Galaxy II
Sat, August 27th, 8:00 PM PST, Oakland Roots at Sacramento Republic FC
Sat, September 10th, 7:30 PM PST, Oakland Roots at Phoenix Rising FC
*Check your provider channel listings for where to watch.
To view the full regular season USL Championship Schedule click HERE.
About Telemundo Telemundo 48 / KSTS
Telemundo 48 / KSTS is Telemundo's local television station serving the Spanish-speaking community throughout the Bay Area. Owned by NBCUniversal, the station is committed to providing viewers with breaking news and in-depth journalism with their award-winning team of reporters, offering the most up-to-date local news, weather, sports and entertainment headlines through a variety of platforms, including online at TelemundoAreadelaBahia.com and via mobile and social media channels. The station can be seen locally on Comcast 18 and 718 and over-the-air on 48. TeleXitos, the station's multicast network, offers exciting action and adventure programming in Spanish. TeleXitos can be seen locally on Comcast 194 and 1198 and over-the-air on 48.2.
About Oakland Roots
Oakland Roots Sports Club seeks to harness the magic of Oakland and the power of sport as a force for social good. Whether on the pitch, in the stands, or within the community, Oakland Roots will represent our one-of-a-kind city with passion, pride, and commitment to all things Oakland. Player by player. Supporter by supporter. Resident by resident. One day at a time. One game at a time. This is about Oakland first, always.
Roots Contact:
Tommy Hodul, VP of Public Relations and Communications
tommy@rootssc.com, 510-708-1797
TeleXitos / Telemundo 48 Contact:
Liza Catalan, Community Events Manager
lizahcatalan@nbcuni.com, 408-234-9420