Oakland Roots SC has teamed up with FC St. Pauli, one of the world's most iconic soccer brands, in a collaboration entitled 'Justice First Always'
Oakland Roots SC and FC St. Pauli are driven by shared values of equality, equity and justice for all and we believe that we have a responsibility to use our platform to uplift our communities. The 'Justice First Always' shirt is the first collaboration between the two clubs and 5.10% of proceeds will be donated to the Oakland Roots Justice Fund to support causes at the intersection of racial and gender justice.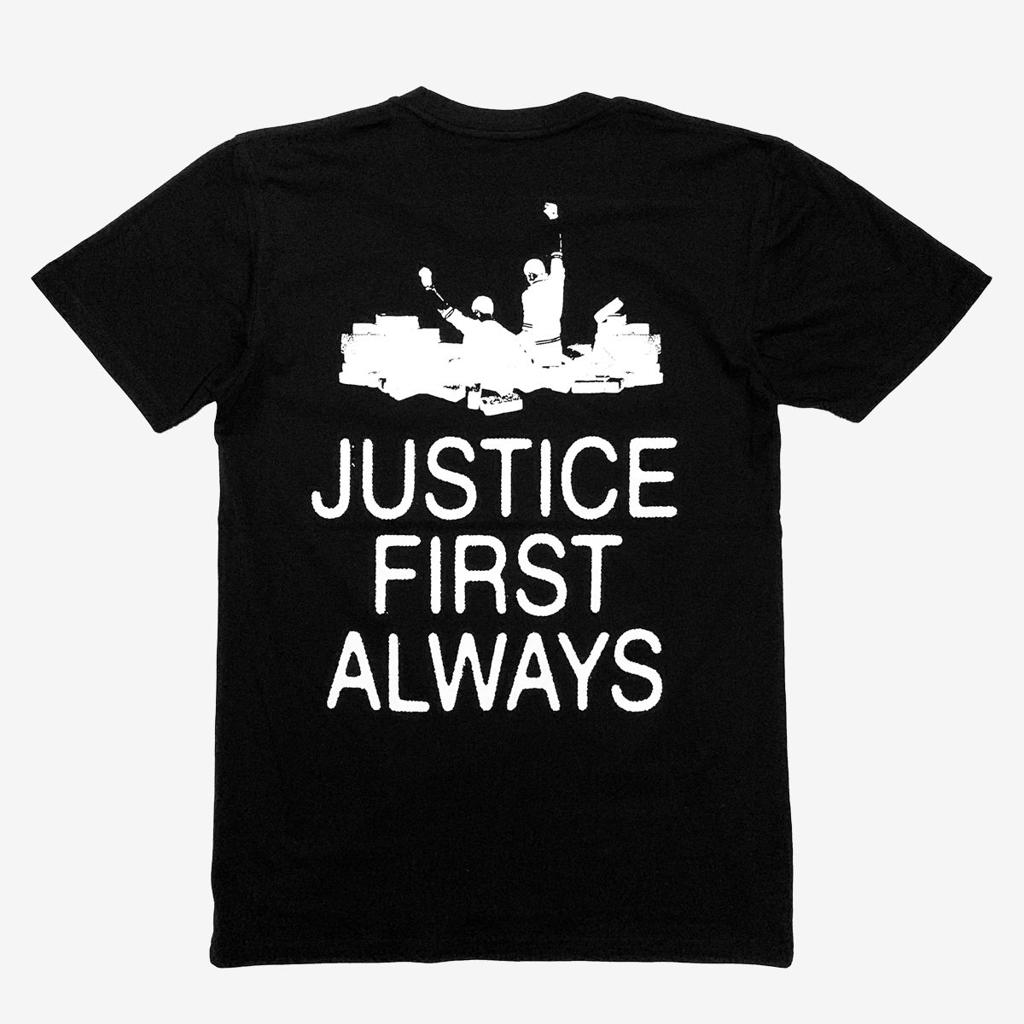 Established on May 15, 1910 in Hamburg, Germany, FC St. Pauli has become famous around the world for its focus on supporters' rights, inclusivity and it's strong commitment to anti-fascism. The club has built its identity on a strong connection to the city of Hamburg and the community around the club's Millerntor Stadium and a focus on local arts, culture, and social justice.
Oakland Roots Sports Club was founded in 2018 with the vision of being the United States' first purpose-driven sports team, taking inspiration from clubs like St Pauli who were unapologetic in placing their community at the heart of everything they do. Working closely with local 'purpose partners' Soccer Without Borders, Street Soccer USA, My Yute Soccer and Chapter 510, Roots used sports and art as a way to build connection and impact as the club established itself in the city just as several other famous sports franchises were leaving in search of more lucrative homes. In June 2020 Oakland Roots became the first team in the United States to join the global Common Goal movement led by some of the world's top players pledging 1% of their salaries to social good, and in October they launched the 'Justice Fund' to support causes at the intersection of race and gender justice alongside the 'Justice Match', a awareness and fundraising event which merged mixed-gender soccer, music and social activism.
"The Oakland Roots and FC St. Pauli share the same values", said Bernd von Geldern, MD of Sales at FC St Pauli. "Therefore, we are happy about the cooperation and hope that together we are able to make a small contribution for more justice in the world".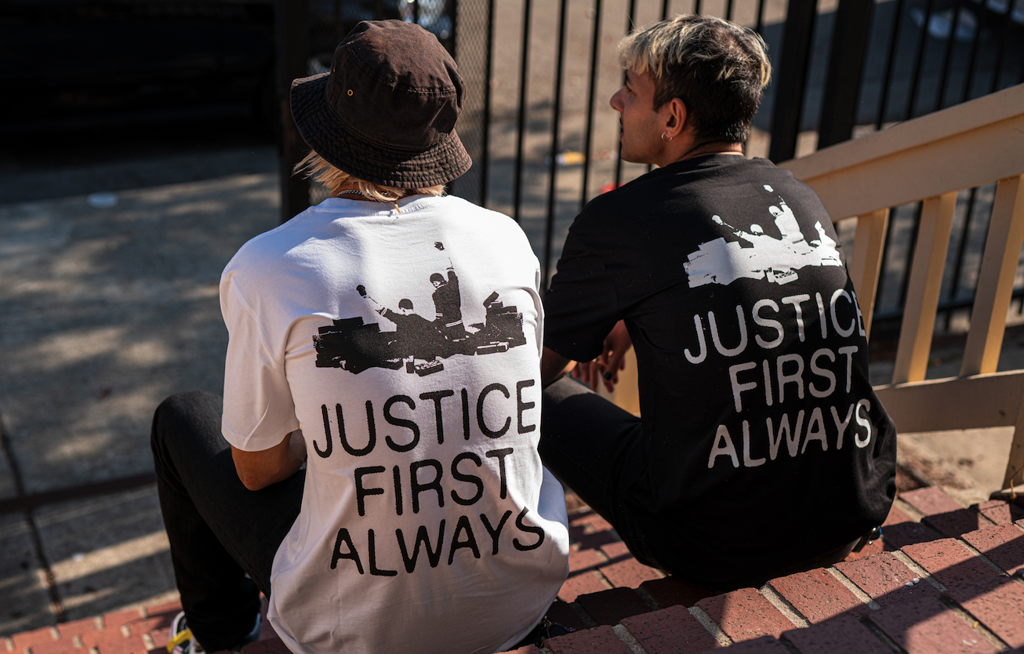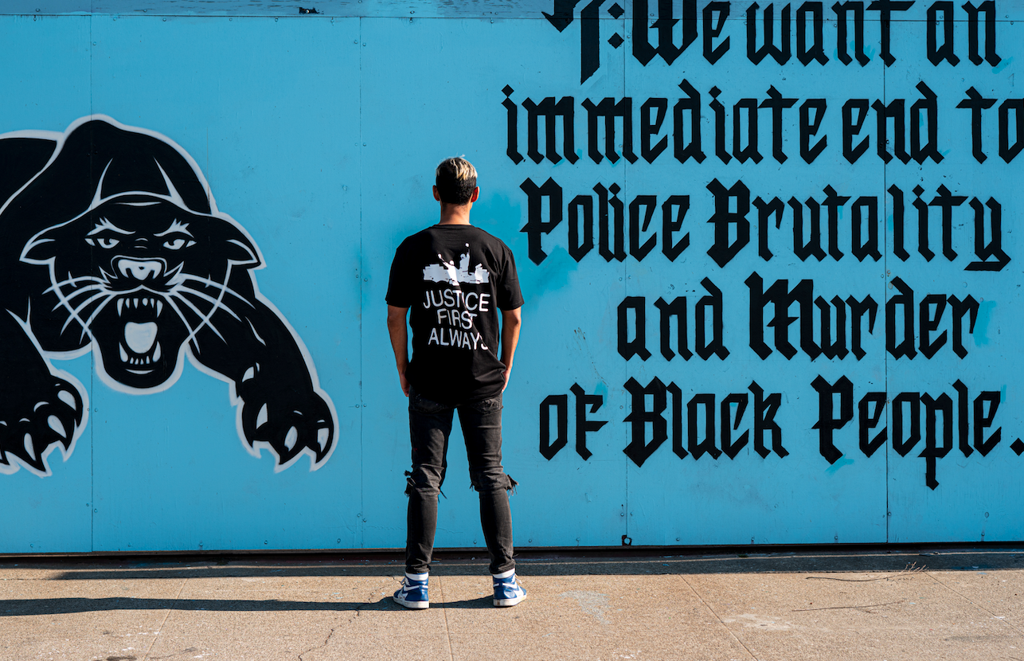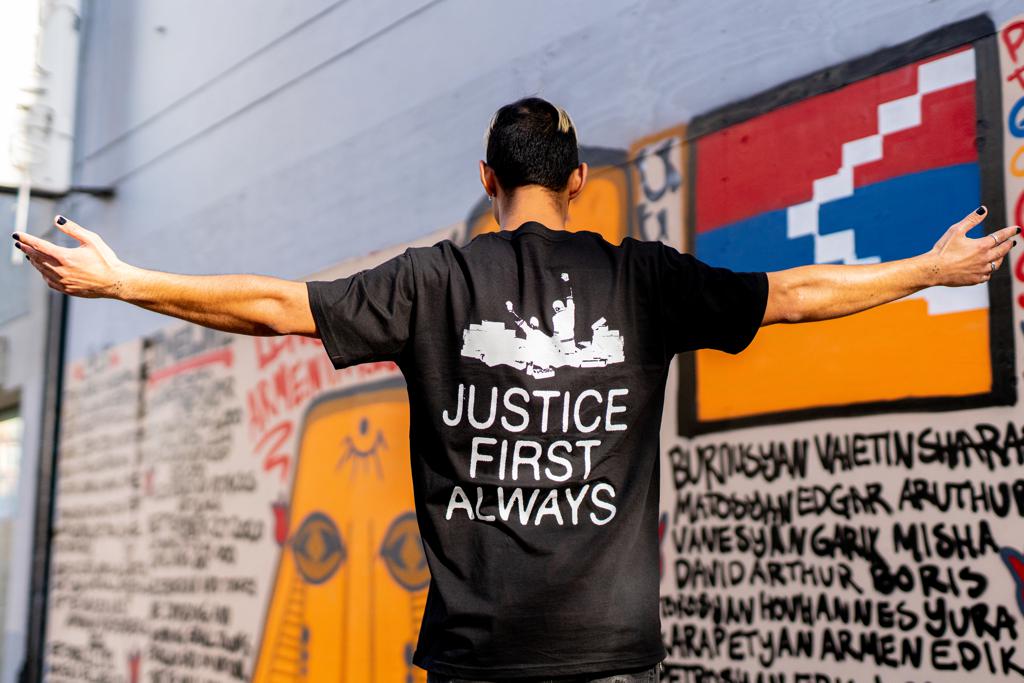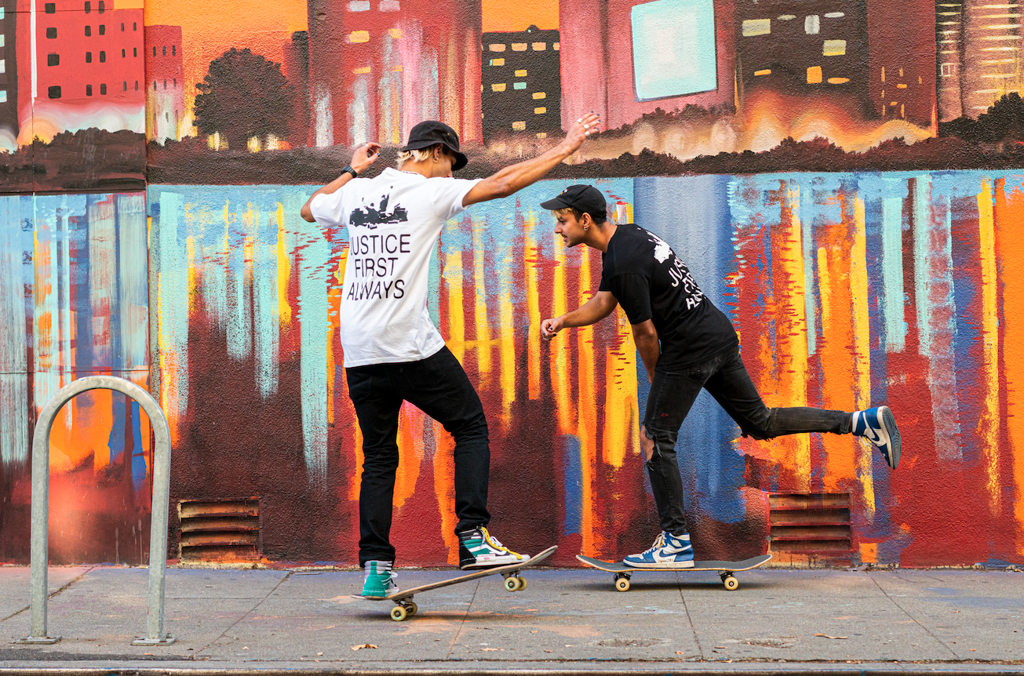 The Justice First Always shirt features the iconic image of American athletes Tommie Smith and John Carlos protesting racial injustice at the 1968 Olympic Games over a collapsing wall. The famous raised fist of Smith and Carlos is a universal symbol of solidarity against the systems designed to divide us, like the wall which divided East and West Germany in Berlin.
Tommie Smith and John Carlos were banned from the remainder of the 1968 Olympics for the protest and were largely ostracized by the American sporting establishment. Australian athlete Peter Norman who wore a human rights pin in solidarity also suffered discrimination for standing in allyship. All three athletes represent the power of sport and athletes to advance the cause of justice in the face of oppression
"FC St. Pauli are true pioneers when it comes to how a sports teams lives its purpose" said Mike Geddes, Roots Chief Purpose Officer. "They were an inspiration to Oakland Roots from day one and it's an honor to collaborate with them".
From Hamburg to Oakland we must continue to unite and not divide. This is only the beginning.